B.C. nurses contract aims to recruit, retain and increase nurse-to-patient ratio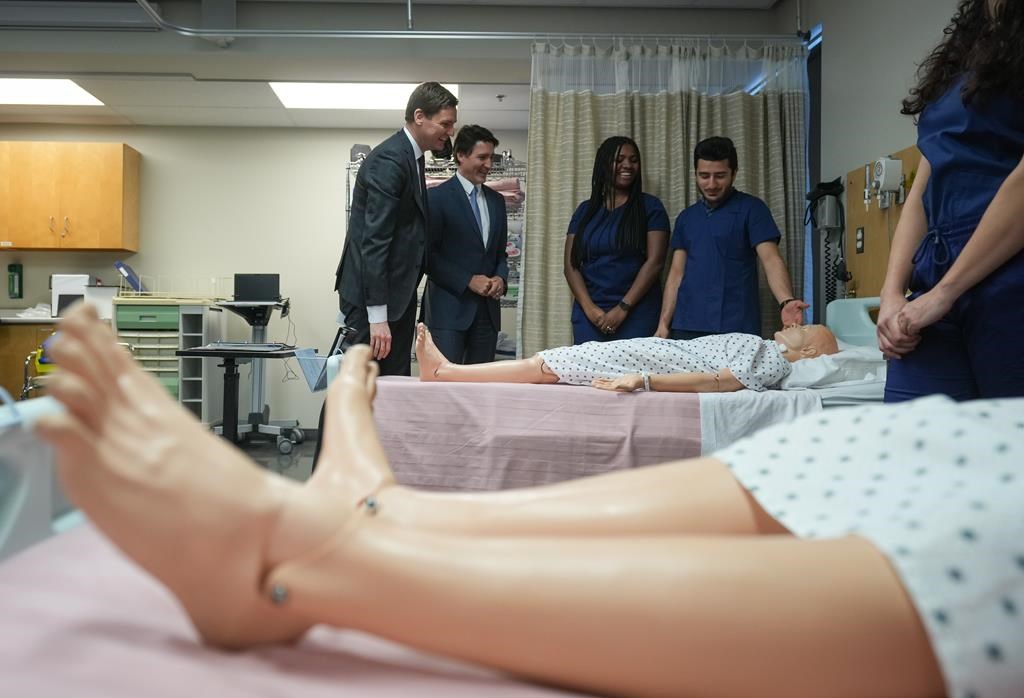 Posted Apr 5, 2023 12:26:28 PM.
VICTORIA — British Columbia will become the first Canadian province to adopt a nurse-to-patient ratio as part of its plan to improve workload standards in public health. 
The move is a key plank in the tentative contract reached between the province and the Nurses Bargaining Association last week.
Health Minister Adrian Dix said Tuesday that setting a nurse-to-patient ratio is "the leading international practice" for retaining nurses and delivering quality health care. 
Dix said the government will also work with the B.C. Nurses' Union on a "national and international" recruitment plan, backed by $750 million in new funding to support the higher nurse-to-patient ratio over the next three years.
Premier David Eby said the new model will transform the way people are cared for and allow nurses to do what they do best. 
"They want to provide better, more people-focused services and that's what this tentative agreement allows. It sends a strong message to nurses here in B.C., across Canada and around the world; we value your work and we value you." 
Nurses' union president Aman Grewal said the change will not only help a strained and understaffed health-care system retain nurses but will also improve patient outcomes. 
Grewal says it will "take some time" to work out exactly how the nurse-to-patient ratio will look in B.C. public care, although the goal remains making nursing an attractive career path again.
"The hope is that as our nurses who left the system — either went casual or completely left the system — that once they see that working conditions are improving and there's a lot of flexibility … they will want to come back to a profession that they love and that they want to be a part of," Grewal said. 
The 48,000 members of the B.C. Nurses' Union will start to vote on the new agreement on April 20. The deal was reached on March 31 and includes "record-setting compensation" in addition to the groundbreaking commitment to support mandatory nurse-patient ratios.
Dix called the labour crunch situation in B.C. "urgent," and said the province is working actively on recruitment as well as retention of workers.
In January, Eby said the province will pay fees for international nurses, help finance former nurses who want to return to health care, and spend $1.3 million to set up a new pathway for internationally trained nurses and assess applications faster.
The tentative deal will also include a one-time "career laddering" fund of $100 million to allow experienced nurses and health care workers to advance their careers within public health.
Dix said the goal is to create a work-life balance in nursing to "make this a career" and "not a job for a few years."
"Today, in our acute-care hospitals, we have 9,620 patients on base-bed capacity of 9,200. So, this is urgent to address health-human resources: for nurses, for health care workers, for health sciences professionals, for doctors."
This report by The Canadian Press was first published April 4, 2023.
The Canadian Press