Police renew appeal for wedding shooting witnesses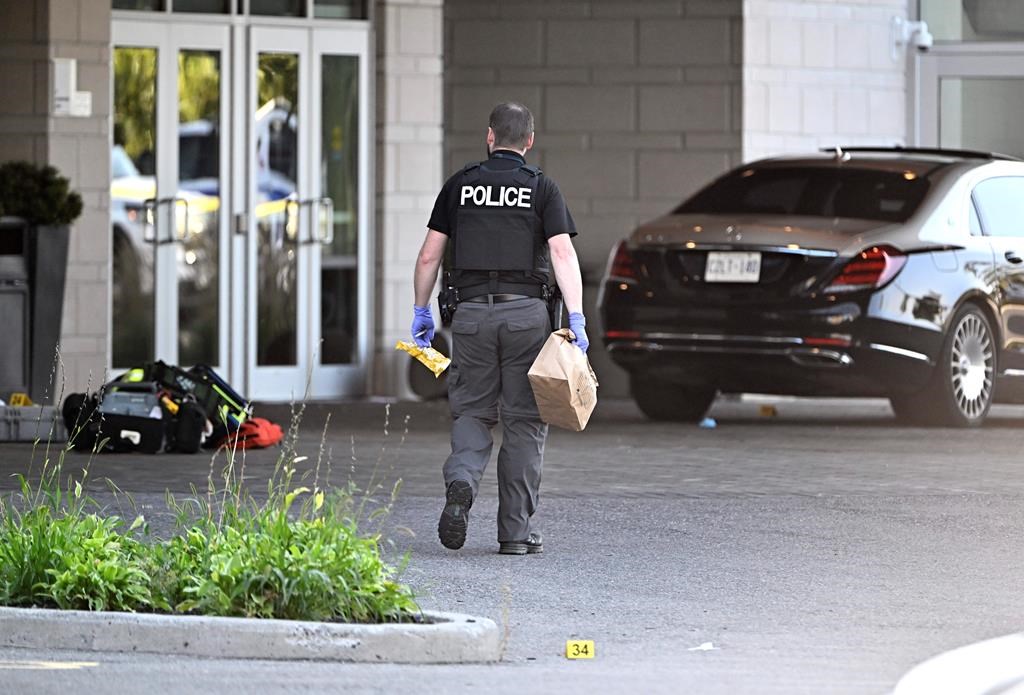 Posted Sep 14, 2023 03:21:49 PM.
The Ottawa Police Service is again asking for help to solve a double homicide at a south-end Ottawa wedding, earlier this month.
Two people were killed and six others wounded when someone opened fire outside a wedding reception at the Infinity Convention Centre, near Hunt Club and Gibford Drive, on the night of Saturday, Sept. 2.
Ottawa police are asking you to come forward with anything that seemed out of the ordinary in the Hunt Club and Gibford area, around 10:20 p.m. on Sept. 2.
"We understand there may be uncertainty to come forward with information, but we are asking people to consider the victims, their families, and the community impact of these horrific acts," the police service posted on social media. "The information you have may help police solve this shooting."
The killer or killers remain at large.