Upper Ottawa Valley OPP welcomes new specialist for victim rights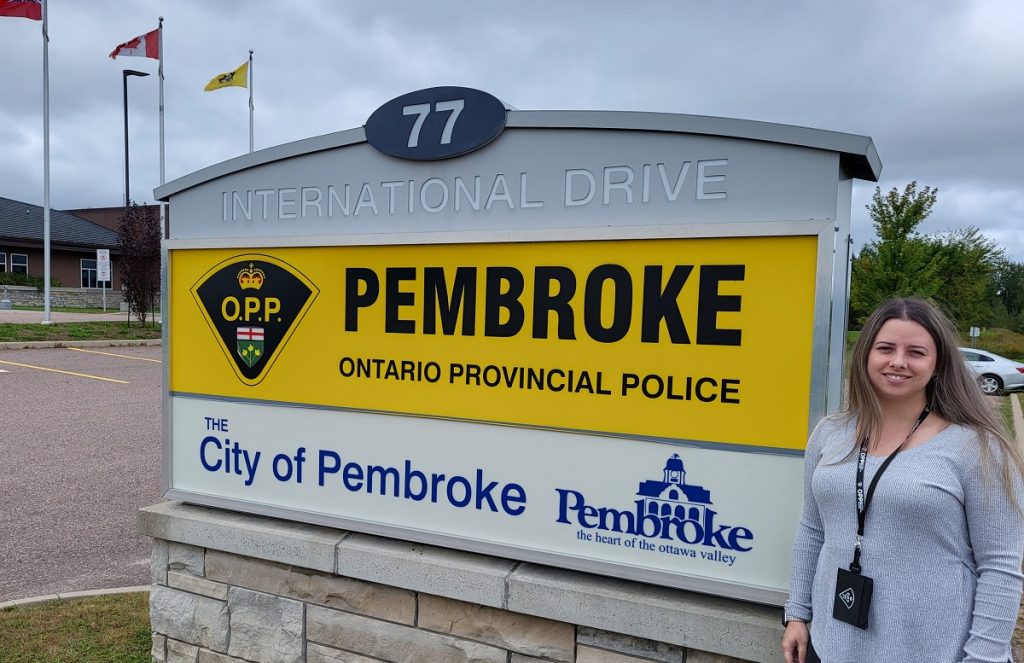 Posted Sep 17, 2023 09:50:29 AM.
Last Updated Sep 22, 2023 04:34:20 PM.
A new victim specialist role, upholding victims rights, is now part of the Upper Ottawa Valley Ontario Provincial Police (OPP).
In press release issued on Monday Sept. 11, the OPP announced Jackie Pearson will be working out of the Pembroke detachment, assisting victims through the investigative process of crimes.
"Meeting people where they're at, having a victim-centered approach, and asking them what their needs are to help facilitate their navigation through the investigative process," Pearson told CityNews on Wednesday Sept. 13.
Brought on board in August, Pearson is working as a civilian member with a background in criminology, victimology, and crisis intervention.
She said Ontario's Victims' Bill of Rights is central to police victim specialists—as there are community based and court-based victim services—the victim specialist role will be providing internal supports and information regarding the investigative process within the OPP.
With eight years in victims services at different agencies, Pearson's role will also involve emotionally supporting victims who have endured a crime.
"It's also a timely matter when that information is delivered to family members, and we want to make sure it's clear and concise, and they're provided as much support as they possible can."
After a pilot project in 2021,the victim specialist role is now a permanent position for some OPP detachments like in Dryden and Kenora.
Pearson added that she is looking forward to supporting the community and victims of crime through open communication.