'RBC Race for the Kids Ottawa' raises close to $530K for youth mental health supports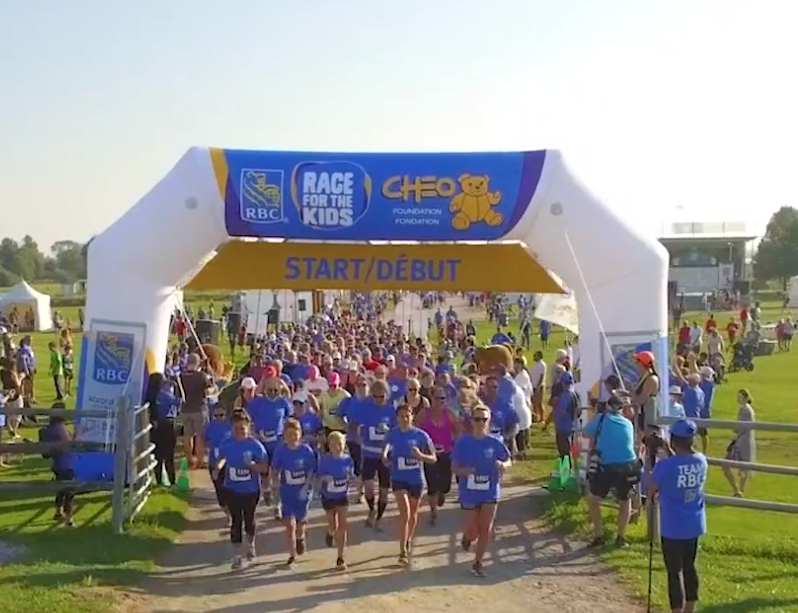 Posted Sep 25, 2023 09:55:01 AM.
Last Updated Sep 26, 2023 09:38:24 AM.
The seventh annual RBC Race for the Kids Ottawa has raised over half-a-million dollars for youth mental health supports.
The event took place at Wesley Clover Parks on Sunday, Sept. 24, with thousands of runners, joggers and walkers taking part.
In total, $528,700 was raised with all proceeds going to strengthen youth mental health programs and services at CHEO and 1Call1Click, a network that brings together more than 25 mental health partners and connects kids with the right care at the right time.
In a release, CHEO said the demand for children's mental health services has risen dramatically these last few years, and bolstering CHEO's mental health programs is critical, making events like RBC Race for the Kids so important.
"Funds from RBC Race for the Kids will continue to have an enormous impact at CHEO and throughout our community," said Steve Read, president and CEO of the CHEO Foundation.
Since the launch of the Ottawa event in 2017, more than $2-million has been raised.
Worldwide, over $82-million has been raised through the RBC global race series since 2008.