Sens to forfeit first-round pick for role in botched Dadonov trade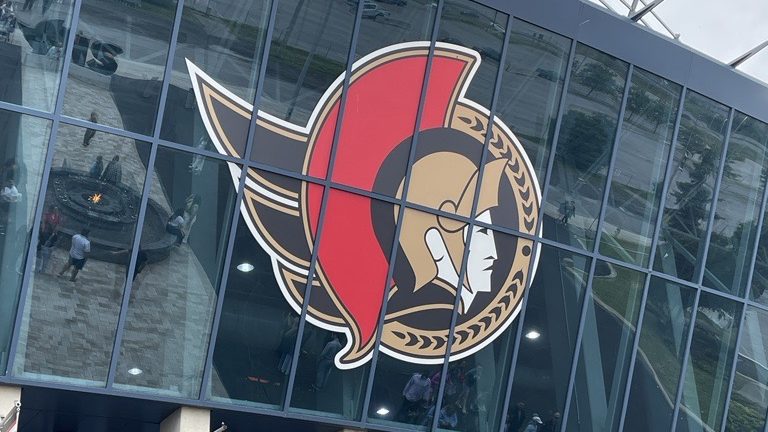 Posted Nov 1, 2023 01:30:32 PM.
Last Updated Nov 1, 2023 03:05:59 PM.
The Ottawa Senators will forfeit a first-round draft pick in one of the 2024, 2025 or 2026 NHL Drafts following an investigation into the invalidated Evgenii Dadonov trade between the Vegas Golden Knights and Anaheim Ducks in March of 2022.
The NHL voided the trade between the Golden Knights and Ducks after an investigation determined the Ducks were on his no-trade list. At dispute was the fact that Golden Knights were not aware Dadonov had the Ducks on his no-trade list, because he had submitted it to the Senators the previous year.
Dadonov initially signed a three-year contract with the Senators ahead of the 2020-21 season. The contract included a stipulation that Dadonov needed to alert the team of the 10 teams he could not be traded to during the 2021-22 season by July 1, 2021. An investigation confirmed he did so, but that information was not communicated to the Golden Knights when the Senators traded Dadonov to Vegas on July 28, 2021.
"We appreciate the league's diligence on this matter and respect the decision. The club will have no further comment," the Golden Knights said in a statement on Wednesday.
The Senators will have 24 hours after the draft lottery to decide if they will forfeit their first-round pick for that year.
The Golden Knights later traded Dadonov to the Montreal Canadiens and he now plays for the Dallas Stars.