Andlauer vents frustration with NHL after Dadonov, Pinto situations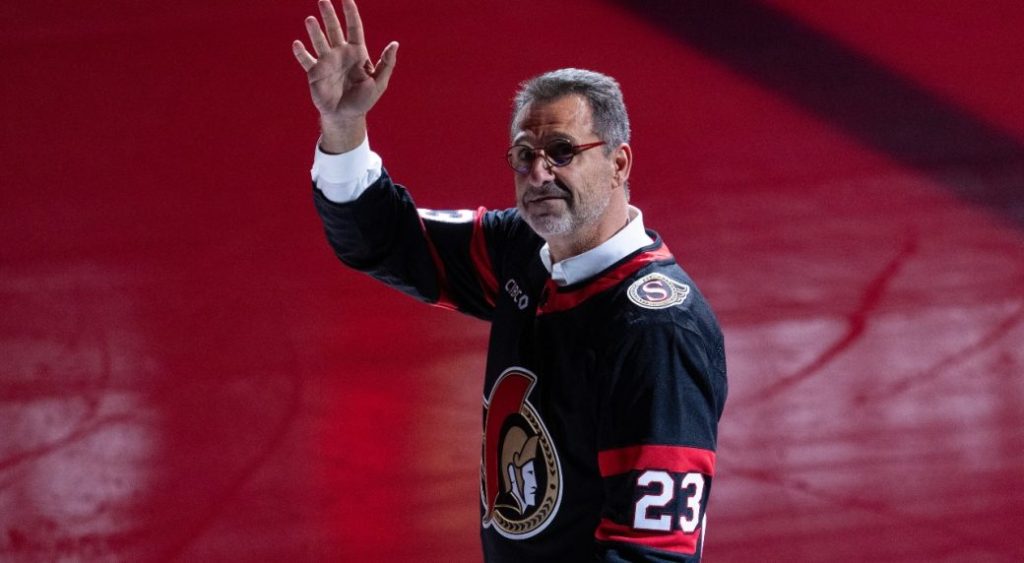 Posted Nov 2, 2023 07:37:45 AM.
Last Updated Nov 2, 2023 09:28:44 AM.
The Ottawa Senators have been making headlines for all the wrong reasons recently.
In the past 10 days, Senators forward Shane Pinto was given a 41-game suspension for violating the NHL's gambling policy, the team was docked a first-round draft pick for its role in an invalidated trade involving Evgenii Dadonov and general manager Pierre Dorion had a "mutual parting with the club."
On Wednesday, the team's new owner Michael Andlauer admitted he hasn't exactly enjoyed the latest developments surrounding his team.
"My first 30 days as owner of the Ottawa Senators has exceeded all expectations," Andlauer said at a press conference Wednesday. "Unfortunately, our last 10 days have not been as much fun for me."
Andlauer, who was only installed as owner on Sept. 21, also expressed some frustration about receiving the Dadonov punishment, which was something that did not happen under his watch.
"That's a question you'd have to ask the NHL… Why I inherited this is beyond me, like there is no reason for it to last that long," Andlauer said of the punishment handed out for the failed trade that occurred in March 2022. "I knew about it; the due diligence process. And basically, from the seller's perspective, it was really a non-issue.
"I don't know if a first-rounder is a non-issue to you guys, but it is to me."
Andlauer said the club's failure to pass on Dadonov's no-trade list to the Vegas Golden Knights when he was traded there in 2021 ultimately "embarrassed the league and pissed off two other NHL clubs." He also admitted that the error was "downright negligent" and "not that complicated."
However, it doesn't change his frustration that the NHL did not advise him on the complete details of the Dadonov or Pinto investigations before he closed on the purchase of the team.
"Maybe they didn't want to disrupt the sale to make sure the seller got the best price possible," he said.
Diving further into his frustration surrounding the Pinto situation, Andlauer said that they were not "getting all the facts" and that the investigation had actually "started a lot earlier" in the summer than the team was made aware of.
He also expressed some sympathy for the 21-year-old Pinto, especially in a league where gambling advertisements are everywhere.
"They have so many more pressures than any other generation," Andlauer said. "And you look at a young man who's making millions of dollars and represents millions of people in a community, but is 21 years old, you know?
"Let's say they're injured and they've got time on their hands, and they've got millions of dollars and they've got a cellphone, and Wayne Gretzky gets on and MGM and talks about betting."
Andlauer also said that the team will provide Pinto with all the support and help he needs as he serves his suspension.
With all the sanctions and changes now behind them, the 4-4 Senators and their new owner will now look to focus on making headlines for the right reason — winning hockey games.