How to save lots of money on auto insurance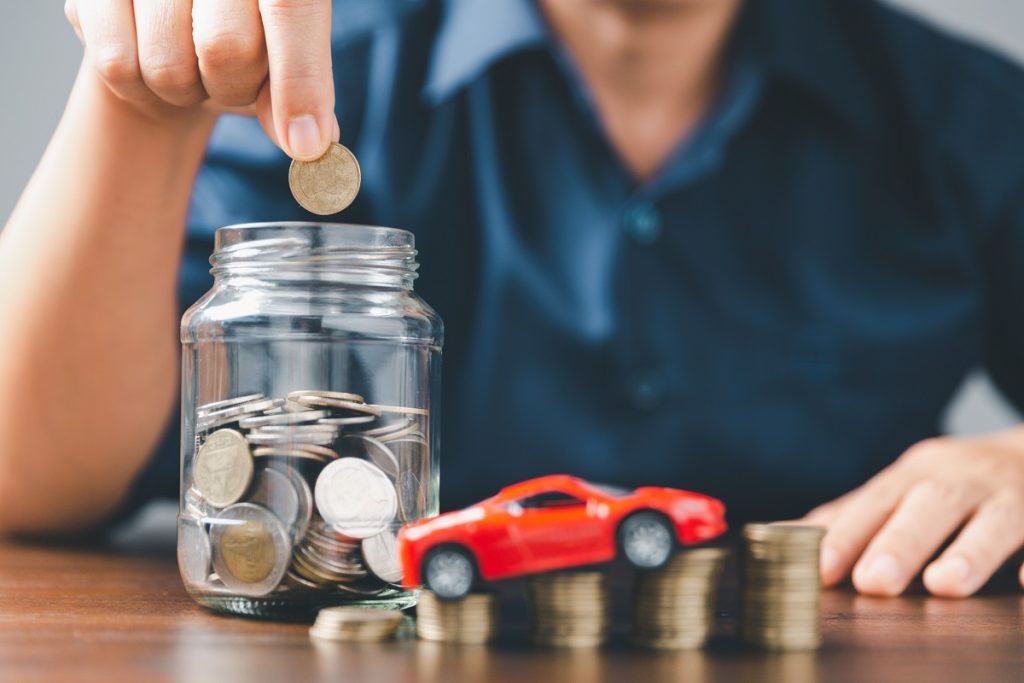 Posted Nov 9, 2023 07:00:00 AM.
Last Updated Nov 8, 2023 02:25:15 PM.
It all adds up
Insurance … it's one of those things that all drivers must have. But are there ways to save money while still getting the insurance you need?
In these days of rising costs while everyone's budget has to stretch farther, there are certainly ways to search out savings, and auto insurance is no exception.
Getting the most for the least
When it's time to buy or renew your auto insurance, it's also time to ask a lot of questions, do a bit of homework, and try to save as much money as you can. It's worth taking the time to seek out options you perhaps didn't know you had. But how do you know where to begin?
A good place to start is with a complimentary policy review with a licensed CAA Insurance Agent who knows the options you might qualify for and can advise you on the best policy for your driving habits and lifestyle.
Something to explore
CAA North and Eastern Ontario (CAANEO) would like to introduce you to CAA MyPace® – it's Canada's only pay-as-you-go auto insurance program. It's designed for people who drive fewer than 12,000 kilometres per year, and it could save you an average of 50% over traditional auto insurance.
Here's how it works in four easy steps;
When you enroll in CAA MyPace®, you pay a base rate plus a fee for your first 1,000 kilometres.
Install the CAA MyPace® device in your vehicle.
Download the CAA MyPace® app to your smartphone, where you can monitor usage anytime by logging in to your CAA account online or through the app itself.
Then, just drive. CAA will automatically reload your next 1,000 kilometres for you. Repeat throughout your 12 month policy.
Think about your own driving habits, along with any family members in your household who also drive. If you're a short-hop driver or an occasional driver, you could be saving a lot of money with the CAA MyPace® program. Talk it through with your CAA Insurance Agent.
Other ways to save
Q. What if we have two or three vehicles in our household?
A. When you have two or more vehicles on the same CAA insurance policy, you could save 15%.
Q. I heard that bundling auto and home insurance can save you money. Is that true?
A. It sure is. Bundling your CAA Auto and Home Insurance policies1 can also give you 10% off auto insurance and up to 12.5% on your home insurance premiums.
Q. Do I need to be a CAA member to get this?
A. You don't have to be a CAA member to purchase CAA Insurance, but it's important to know that members can save up to 20%2 on auto insurance.
Q. Is there a discount for retirees?
A. Yes, retirees save 10%3 on auto insurance.
Q. Are there any more savings that you can tell me about?
A. NEW CAA Head Start Discountä: Save on insurance for those who live with you too! Ask if your safe principal driver under 25 qualifies for a 25%4 discount.
Q. Someone told me that if you install winter tires, you can save. What's that about?
A. If you install your winter tires before November 20th and remove them no earlier than April 15th, you'll enjoy a further 5%5 saving. Don't rely on your memory; this one is easy if you get your smartphone to remind you every spring and fall.
Any and all of these savings are stackable. Use as many as you qualify for to make a significant difference in your wallet!
So many savings!
When it's time to buy or renew your auto insurance, be sure to ask the most important question of all, "How do I contact a Licensed CAA Insurance Agent and get a quote?"
And here's the answer … visit to or call 1-888-308-4701 to begin saving today.
1 Auto and Property Insurance are underwritten by CAA Insurance Company.  
Vehicle compatibility and enrolment in CAA MyPace payment program is subject to terms and conditions. 
2 To qualify for the discount you must be a current CAA Member in good standing (CAA Membership dues paid in full by membership expiry date). Everyday Members save 5% (all the other memberships save 20%). Underwriting eligibility rules apply. 
3 Subject to certain conditions and approvals. Underwriting eligibility rules apply 
4 The 25% entry discount is available to principal drivers under age 25, with a clean driving record, of a legal guardian who is a CAA Insurance auto policyholder in good standing.5Underwriting rules apply. Rating applied to vehicles with four (4) winter tires that meet the winter tire designation. Installation no later than November 20 and removed no earlier than April 15. 
®/™ CAA trademarks are owned by, and use is authorized by, the Canadian Automobile Association. 
Certain conditions, exclusions and underwriting eligibility rules apply.
This Content is made possible by our Sponsor; it is not written by and does not reflect the views of the editorial staff.