Firefighters help trapped person from vehicle after collision with dump truck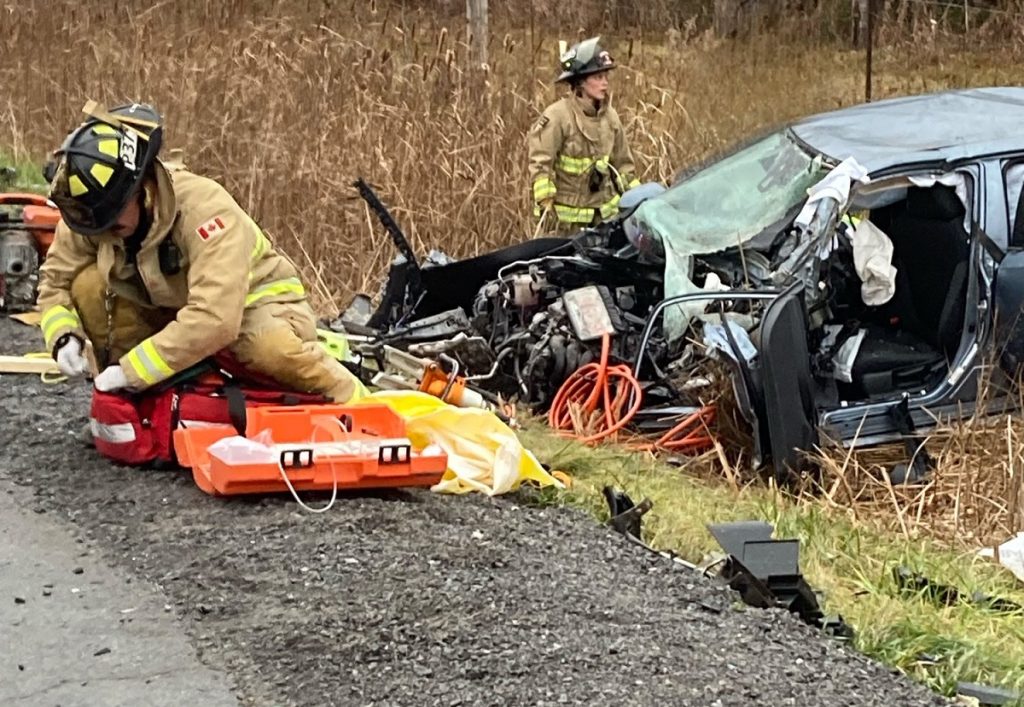 Posted Nov 18, 2023 10:44:35 AM.
Last Updated Nov 18, 2023 10:44:39 AM.
A trapped driver was safely extricated from their vehicle after a collision with a dump truck in Ottawa's south end.
Ottawa Fire Services (OFS) said firefighters responded to the area of Leitrim Road and Bowesville Road at 2:25 p.m. on Friday, Nov. 17 with reports of a two vehicle collision between a sedan and a dump truck.
Firefighters started stabilizing the trapped driver's sedan for the extraction process at 2:38 p.m., and OFS said the driver was rescued at 2:44 p.m.