Ottawa speedskater Blondin reaches podium in Beijing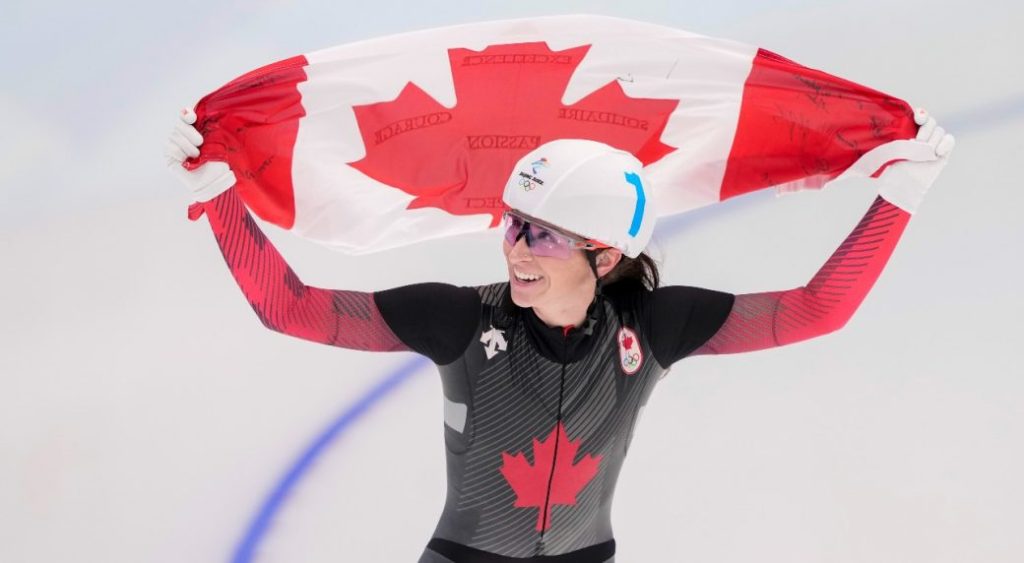 Posted Nov 18, 2023 01:47:33 PM.
Last Updated Nov 18, 2023 01:47:37 PM.
Canada won three medals at the speedskating World Cup stop in Beijing on Saturday.
In the women's mass start, Ottawa's Ivanie Blondin won silver and Valerie Maltais of La Baie, Que., took bronze. Dutch skater Marijke Groenewoud claimed gold with a blistering time of eight minutes 24.71 seconds, more than 13 seconds faster than Blondin.
It was only the second time in World Cup history that Canada had two female skaters on the podium in the distance, the first happening last season in Tomaszow Mazowiecki, Poland.
Blondin, who had been battling illness earlier in the week, was happy with the result.
"It's been a little bit of a struggle but I'm trying to stay positive and get through the weekend, doing as much as I can do with the energy I have left in the tank," she said.
"Today we had a great strategy. We knew going into the race that the Dutch skaters would simultaneously attack. I said that I would go after one attack at the beginning, but then I knew I had to conserve myself if I wanted to make it to the finish line. Settling for second place today given how I was feeling was pretty good."
In the men's 500 metres, Laurent Dubreuil of Levis, Que., won a silver medal with a time of 34.81, just 0.12 seconds behind gold medallist Wataru Morishige of Japan.
Dubreuil's silver marked his return to the World Cup podium after a slow start due to injuries.
"It was finally a good race," said Dubreuil. "I was paired with Morishige, who is absolutely the best in the world at the moment in the 500, and I was in the game. I was just 12-hundredths behind and in the final stretch I felt like I was getting a little closer. It wasn't a perfect race. I made a few small mistakes, but I skated well in general and at the end, my technique was good, and my pushes were strong."
The World Cup event concludes Sunday.