Skip to content
Lyra Evans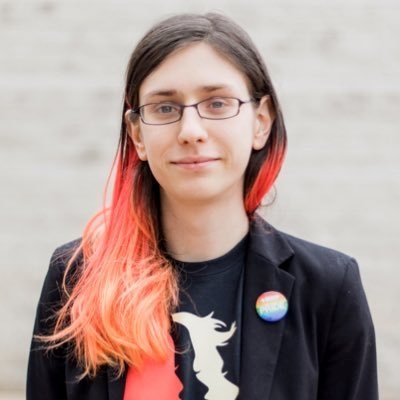 Lyra Evans is a community organizer and LGBTQ+ activist.
She was homeless as a teenager giving her first–hand experience in what it's like to deal with the shelter and transitional housing system. Lyra has years of experience as a youth facilitator and volunteer manager at KIND* Space and the Youth Services Bureau of Ottawa.
She is a student at the University of Ottawa and is the first transgender candidate of a major political party in Ontario.
Lyra is keen to bring her community organizing expertise to the provincial stage, to fight for communities in Ottawa Vanier, and to help New Democrats deliver a vision for a more equal Ontario.
Riding: Ottawa-Vanier
Party: NDP