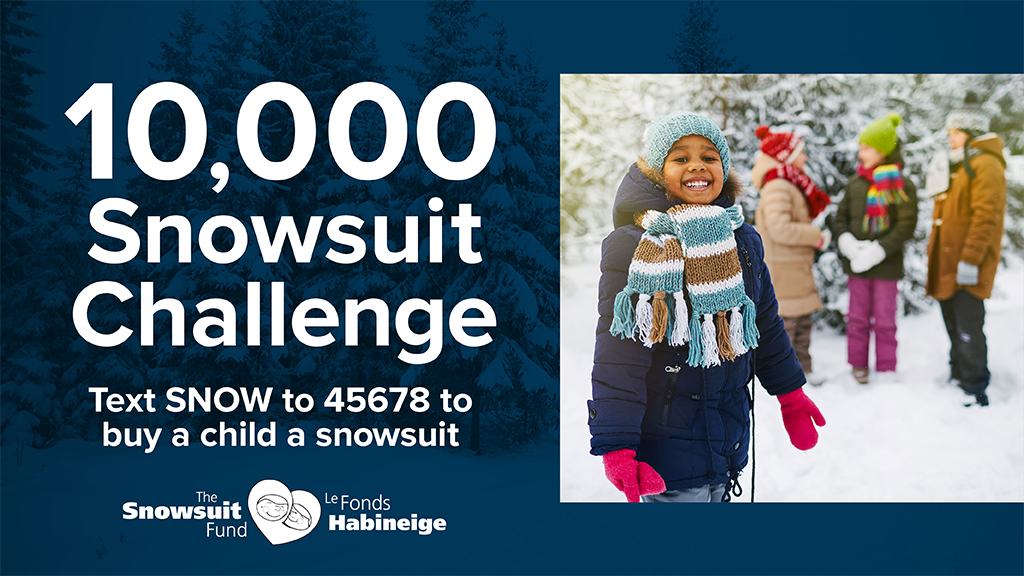 Ottawa is known as one of the coldest Capitals in the world. It's also know as one of the most giving.

Share your warmth. Kids need outdoor playtime… especially in the winter. And to do that they need a snowsuit. The reality is, there are thousands of families in Ottawa that can't afford a snowsuit.

1310News is attempting to raise enough money to purchase 10,000 snowsuits for The Snowsuit Fund. It's a big challenge.. But we can't let Ottawa kids go cold.

Snowsuits cost $50 each.

Together we can reach a goal of 10,000 snowsuits and no cold kids.