A non-profit organization is hoping to raise mental health awareness through art.
The Mental Illness Caregivers Association of Canada (MICA) will hold their annual Art in Strathcona Park event on August 6 from 10 a.m. to 4 p.m., which will see up to 70 artists and artisans come together to sell their work.
Paul McIntyre, president of MICA, told CityNews that it would be a day to come together and enjoy meeting the vendors — some of whom live with a mental illness — and provide information about MICA and their current caregiver resource hub project.
The hub would focus on finding housing solutions, he explained, emphasizing the importance of helping caregivers plan how to transition the person they care for to independent living or making arrangements for when they can no longer provide support or are gone.
"Think about what's going on with the baby boomer population, the caregivers are aging, and within the next 10 to 15 years, it's going to be a real challenge to address how we actually provide the housing needs to people living with mental illness that have relied on their caregivers for most of their lives," he explained.
McIntyre said they are working in partnership with the Canadian Mental Health Association on creating the hub in Ottawa and it would provide services not just to the mental health community but to those supporting a person with a developmental disability too.
Although these groups have unique needs, they share the common concern of what will happen to the property their family member is living in once they're gone, McIntyre said.
"How do we ensure that they stay safe and secure and have access to whatever services they might need to maintain the home?...there are real concerns about how do we manage that when we're gone."
"It's a matter of urgency… we're going to have to figure this out because if we don't, there are going to be a lot of vulnerable people standing alone, trying to figure out what happens next," he said.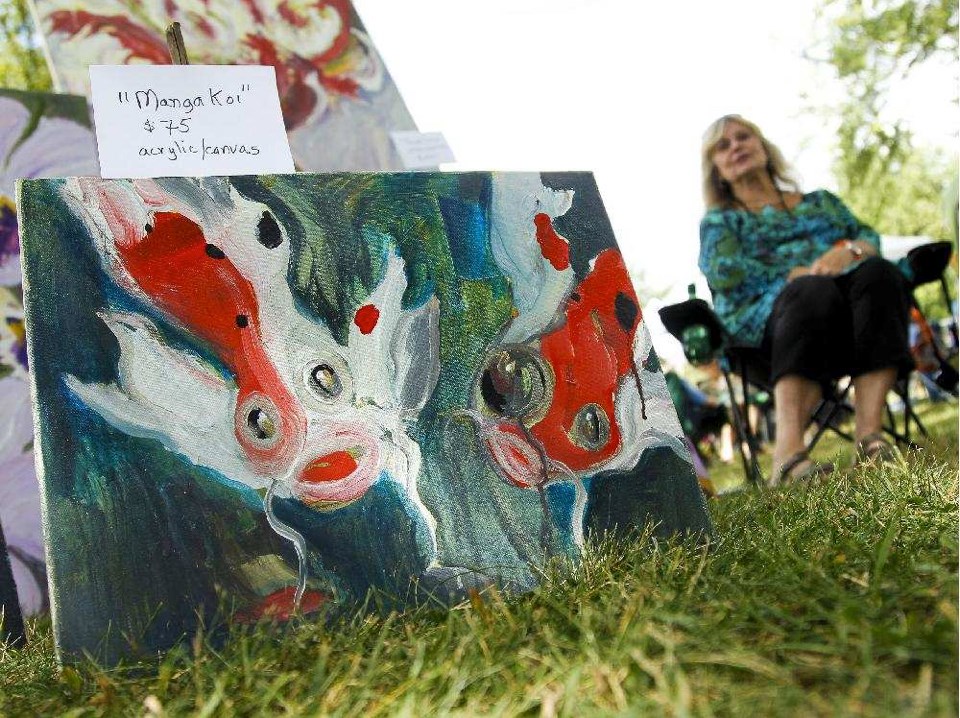 Funds raised by the Saturday event will go toward the Friendship Support Group, a peer support group for individuals with mental illness.
McIntyre told The Sam Laprade Show with guest host Derick Fage on Friday, August 5 that the support group provides people with mental illnesses a chance to come together on a weekly basis to socialize. This includes monthly meals, a Christmas party and an annual picnic.
"Over the years, anywhere between 125 to 150 people attend the Christmas party, where we just share a meal and provide gifts to people living with mental illness," he said. "So that's typically where all the money goes."
McIntyre hopes future Art in the Park events will include other community organizations dedicated to serving people with mental illness.
"I think it's going to be important going forward that we come together as a community because we're going to need to sort out how we can support each other [and] provide shared access to resources," he said.
Listen to the full interview with Paul McIntrye below: