In Ottawa, many of Canada's historic firsts and bests are celebrated within the 160-acre boundaries of Beechwood Cemetary.
Beechwood has many faces, including that of National Military Cemetery of the Canadian Forces and the RCMP National Cemetery.
2023 marks 150 years of service to the Ottawa community and the entire country. They plan to honour that milestone with events and celebrations throughout the year to highlight their respect for traditions of the past, the many cultures represented from around the world, and a bright future of diverse inclusion.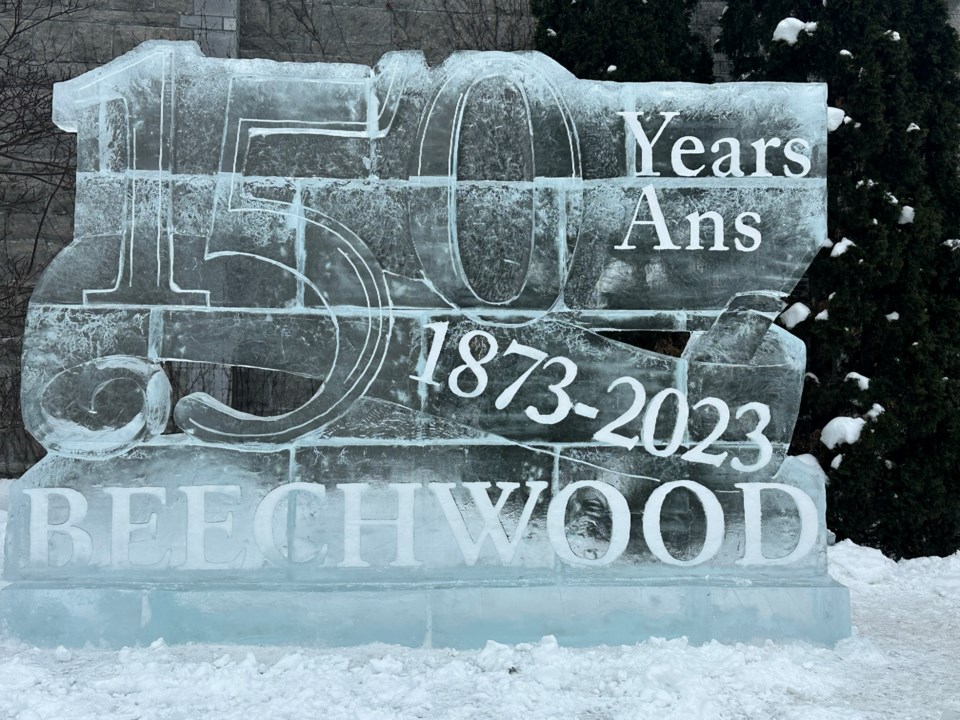 Stroll through the beautiful botanical grounds and follow the groomed trails within the cemetery grounds, and take note of the many acclaimed citizens who rest there, each adding their personal story to Canada's narrative.
Discover the remarkable stories of Canada's diverse history at Beechwood Cemetery
Black History Month in this historic year is the perfect time for Beechwood to feature several people of great accomplishment. For example, John Gordon Dennison, born in Guyana and educated in Economics and Political Science in Ontario before serving the Government of Canada for over 25 years. John went on to become the first black person ever appointed to be a Citizenship Judge for Ottawa in 2012.
Local man Carl Joseph Seale was often compared to Jackie Robinson of baseball fame, not only for being one of the first black men to play collegiate hockey in the U.S., but for his remarkable ability on the ice. His education in the states was completed by the late 1950s, and Seale returned to Ottawa to enlist in the military at a time when blacks weren't supposed to sign up, citing "it was a white man's business". Nonetheless, he forged ahead, rising to the rank of Major within the Royal Canadian Air Force.
Then there's Herbert "Pops" Brown, who immigrated from Jamaica in the late 1930s and after serving his time in the military during World War II, founded one of the first black-owned businesses in the city, Brown's Cleaners and Tailors. Pops, a gregarious fellow, greeted newly-landed immigrants, treated them like family, and helped many newcomers find a way forward in their adopted land. Pops' wife Estelle was an excellent tailor and seamstress with a sharp instinct for business, and was instrumental in growing their stable to 26 successful locations throughout Ottawa.
Pops' and Estelle's daughter, Nessa Bedward Sherwood (née Brown) took over the business with her husband and son in 1971, but her story doesn't end there. Nessa trained to become a nurse and worked at the Ottawa Hospital for over 20 years, followed by private nursing with the Ottawa Community Nursing Registry for another 20. In what could be described as her spare time, she embraced her creative side by writing adult and children's books, as well as writing and recording songs. Her book, The Intrepid Soul, a collection of poems and songs about her life, was published in 2015.
Beechwood Cemetery is the final resting place for over 85,000 Canadians from all walks of life.
You'll see monuments for Canadian Forces and RCMP members and Veterans, Governors-General, Prime Ministers, sports figures, poets, journalists, musicians, mayors, inventors and Nobel Prize winners, thousands of everyday Canadians.
Each has their unique story to tell. Each contributes to the colourful tapestry of Canada's rich and diverse history.
Learn more about Beechwood Cemetery online, including its rich history as a National Historic Site and the National Cemetery of Canada.