When you're choosing a holiday destination and the goal is to be able to get out and explore as much of the city as possible, you're usually looking for a spot that is in the centre of it all. You want to be able to walk to many local hotspots and have lots of shopping and restaurant options right outside your doorstep.
The same criteria often apply when looking for rental accommodations. Daily life is a lot easier when you can run errands on foot on your way to and from work or school, when a variety of entertainment options are available nearby, when convenient transit is close at hand and when you can easily access green space and recreational opportunities.
170 Metcalfe Street checks all of these boxes.
It offers executive bachelor, one-bedroom, two-bedroom and penthouse apartments; suites and finishes are modern and stylish, have large windows and include individually controlled heating and air conditioning, for maximum comfort. Each apartment comes with five stainless steel appliances, in-suite laundry and secure phone key access.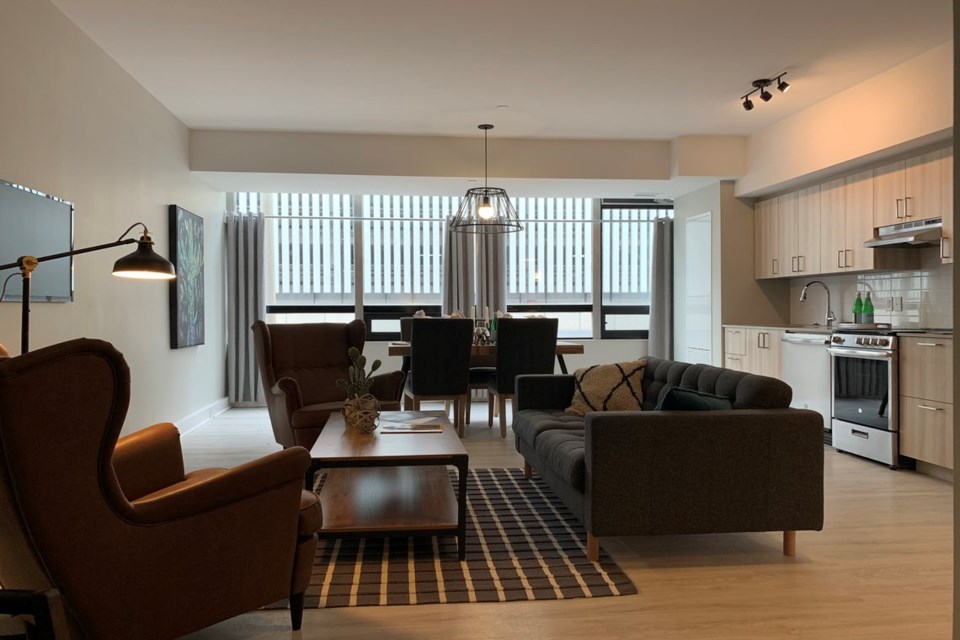 The building itself has fantastic amenities, including a rooftop patio with BBQs and fire pits, a ground floor gym, a theatre room, party room and business lounge.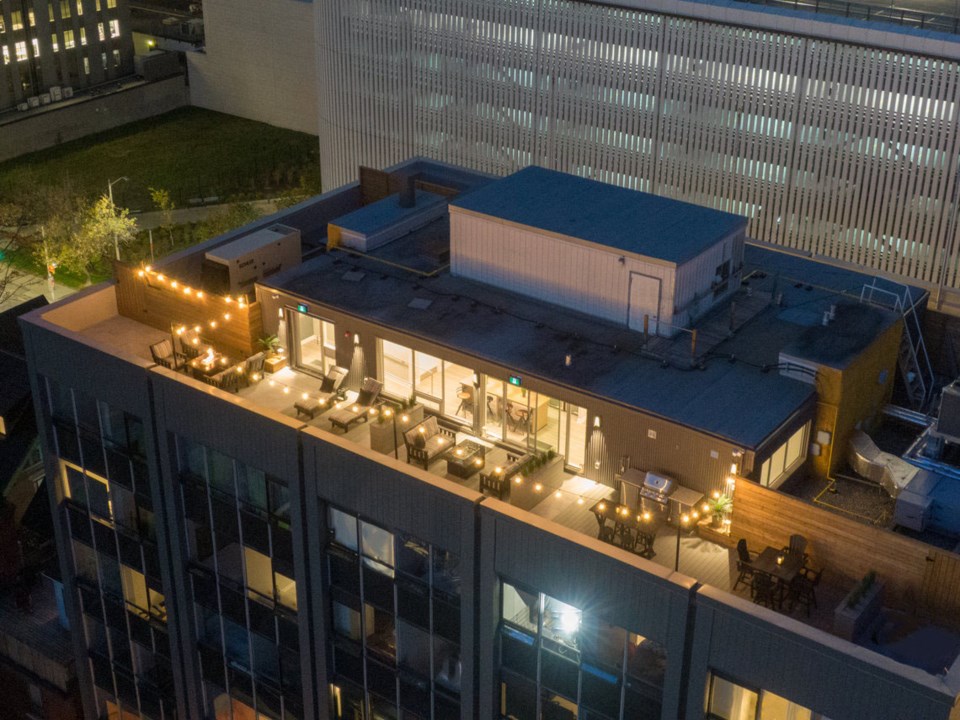 With a Walk Score of 98—and a Bike Score to match—you are within walking (or cycling) distance of most anything you could want. Think of the time saved every day by living in a bustling neighbourhood where every amenity can be reached on foot. Having a car is no longer a necessity and if you do have one, you can leave it parked more often, saving on gas.
Located in Centretown, you're just:
a 10-minute walk to Parliament Hill,
an 8-minute walk to the Parliament O-Train Station,
a 10-minute walk to the Rideau Canal and
a 6-minute walk to Confederation Park.
There is easy access to bus routes and the O-Train, and you are a short drive to Highway 417. Two Communauto locations are just steps away at 50 Nepean Street and 150 Elgin Street. There is a Farm Boy grocery store just across the street, as well as a Rexall pharmacy.
There is a wide array of restaurants in the local neighbourhood too, representing a variety of cuisines, in both fast casual and fine dining formats. You're sure to discover a favourite coffee shop, café and bakery in the area. Enjoy exploring Centretown and finding all of the unique spots that make it truly feel like home.
To inquire about availability at 170 Metcalfe Street or to book a private showing, call 613-978-0524.