Ottawa crews tackle two early morning commercial fires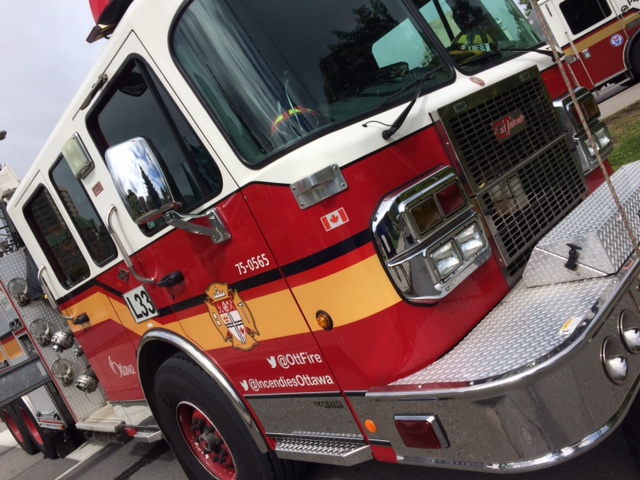 Posted May 2, 2023 09:50:48 AM.
It was a busy morning for Ottawa firefighters.
Ottawa Fire Services (OFS) responded to two commercials fires within a one hour time period Tuesday morning.
Firefighters were first called to a commercial structure in the 3000 block of Strandherd Drive shortly before 1:30 a.m.
Upon arrival, firefighters were met by staff reporting an odour in the building, but nothing visible.
Firefighters located a door with smoke coming out around the back of the building and could hear several alarms going off.
A working fire was declared, though further investigation revealed the fire had been extinguished by the building sprinkler system.
The fire was under control by 2:25 a.m. and there were no injuries reported,
Then, just after 2 a.m., fire crews were called to an empty single-storey commercial structure in the 1000 block of St. Joseph Boulevard.
Smoke and flames could be seen coming from the basement and several windows were broken when crews arrived.
Firefighters declared a working fire upon entry and an agent was quickly applied.
The fire was under control within 15 minutes and there were no injuries reported.
Fire investigators have been dispatched to both scenes to determine what caused the fires.