Struggles continue to secure funding for 24 Sussex renovations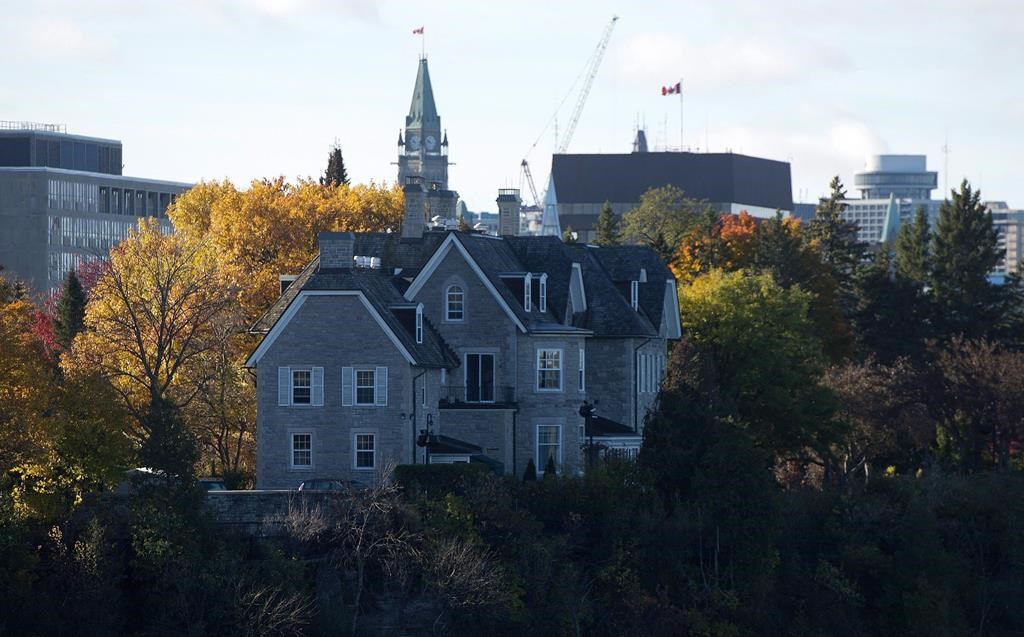 Posted Aug 3, 2023 12:27:49 PM.
While construction has been underway since May, the National Capital Commission (NCC) said this is not a commitment to full-restoration of the prime minister's official residence.
The crumbling property has faced years of neglect and Historic Ottawa Development Inc. attributed the property's state of deep disrepair to "deferred maintenance", describing a backlog of work delayed for decades.
Ken Grafton, project director with Historical Ottawa Development Inc., told The Sam Laprade Show on August 2, the state of 24 Sussex is not the fault of NCC.
The crown corporation became custodian of all official residences in 1987, handed over from Public Works Canada. Since then, a battle with successive governments has pursued, in order to obtain funding for the property's restoration.
"Former Prime Minister Jean Chretien, in an interview, referred to it as a national embarrassment and explained he didn't do any better – and the reason was he didn't want people criticizing for spending tax dollars on his home," he explained.
According to Grafton, it has been a decades-long struggle, in efforts to guide a prime minister in taking that political step.
"In 2009, there were plans, specifications and cost estimates prepared for the purpose of going to tender," he said. "That didn't happen and it may have had something to do with the fragile political optics of a minority government (Harper).
Renovations of 24 Sussex have not been contemplated since, added Grafton. He attributed its neglect to "political cowardness", and referenced an Angus Reid poll which found that 64 per cent of Canadians said they believed political cowardness was the reason behind successive government's inaction in restoring 24 Sussex.
A subsequent poll from Angus Reid Institute found that 41 per cent of Canadians believe spending an estimate $36 to 38 million in renovating the residence is the best solution.
"Under the Official Residences Act, it's a statutory obligation of government (NCC) to maintain official residences," explained Grafton. "This means an amount of four per cent of replacement value, which is 1.6 million per year, they're supposed to be spending on maintenance and that has never occurred."
While NCC faced challenges obtaining funding from the Treasury Board of Canada, another roadblock was a required two-year vacancy period, he added. This means a Prime Minister and family must find alternate accommodations during maintenance and repairs.
Prime Minister Trudeau decided to not to live in Canada's official residence in 2015, allowing NCC to take steps in restoring the residence, said Grafton. Construction only began this past spring, with removal of asbestos and electrical work underway.
"I think we'll see a prime minister living there in future but it really depends on how soon NCC and Public Works Canada can put a tender out and in order to do that, we need a plan," he added.
In light of a recent cabinet shuffle, Grafton said he hopes minister of public services and procurement, Jean-Yves Duclos, will commit to announcing the plan for 24 Sussex by this fall and live up to the promise his predecessor made.
"If there's a plan that's complete and ready to go, you could look at one year and a half to two years for construction work," explained Grafton. "It's conceivable the next prime minister could live there and certainly the one after that."