Daniel Alfredsson rejoins Senators in player development role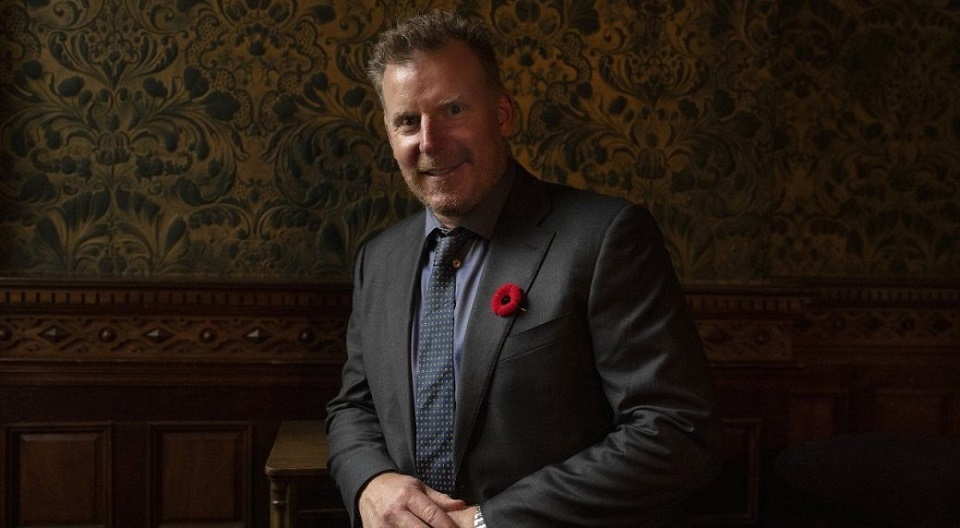 Posted Oct 13, 2023 12:07:34 PM.
Last Updated Oct 16, 2023 10:43:05 PM.
It was always understood that Daniel Alfredsson could write his own ticket as far as involvement with the Ottawa Senators.
On Friday morning, Alfredsson submitted that ticket, although the formal writing on the submission is in pencil, not pen.
Ottawa's new president of hockey operations, Steve Staios, told reporters at the Friday skate that Alfredsson would be joining the team in a still-to-be-determined role, but generally speaking in the area of player development and coaching.
The Hall of Famer was on the ice for practice, as the Senators prepared for the home opener against the Philadelphia Flyers Saturday afternoon.
Alfredsson, a former Sens captain and longtime face of the franchise, says he's thrilled to be "back in the fire" with his old team.
"I got a taste of it last year, a little bit, just helping out with the injured guys and being around the team a little bit," Alfredsson said. "I'll be around more this year and I'm super excited. Hoping I can help out and contribute to the team."
There couldn't be a better fit as far as a sounding board for the players, especially the young core group that are in their early to mid-20s.
"I've lived their life," said the 50-year-old Alfredsson. "I'm not going to get the adrenaline I did as a player, but this is the next best thing. Sharing my experiences with them, on the ice and off the ice, I think that's where I can contribute the most. And is the most fun for me as well."
Alfredsson said that Staios reached out to him, and asked him what role he would like with the club. Alfredsson said he would prefer a "boots on the ground" involvement, helping to guide the young players. He doesn't expect to travel with the team, but will be here for Ottawa practices.
Interestingly, though Alfredsson says he sees some parallels with his Senators teams in the mid to late 1990s, there are big differences as well.
"When I came in, we were very good defensively [under Jacques Martin] but needed to work on our offence," said Alfredsson, who led Ottawa to a 2007 Stanley Cup Final. "This group is a bit the opposite. Going forward, I think that's something I can help with — a little more attention to details. Not just with the puck but without the puck. Defence, I always found, is easier to teach than offence."
Neither Staios nor Alfredsson has narrowed down a title for the former captain, but that is not important at the outset.
"At this point in time it's best for him to be around the players and the coaches quite a bit more," Staios told media at the rink. "We're going to see how this evolves but he's officially back with the organization."
Staios added that Alfredsson's "role will grow, but he's got a great deal of passion for the game. We wanted to get him on the ice and get him started."
Alfredsson is hardly the only Sens alumni playing a role in the organization, under a fresh wave of ownership by Michael Andlauer. Chris Phillips and Chris Neil, for example, are both working in official capacities with the hockey club.
But Alfredsson's return is highly symbolic, given his stature and how he didn't feel comfortable being at the Canadian Tire Centre under the ownership of the late Eugene Melnyk.
Andlauer and Staios have already held alumni functions and posed for photos with more than a dozen ex-Senators, indicating a new era of relations between past players and today's operation.
"It's huge for the team and the organization," said Senators head coach D.J. Smith. "It shows the players they're going to be part of something special when they are done playing."
Having a connection with his former team, in the community that has become his home since he moved here from Sweden as an NHL rookie in 1995, means a lot, Alfredsson says.
"Seeing this young group growing together has been fun to watch," said the man whose No. 11 hangs from the rafters at the CTC. "And now to be a part of it feels good."
Though he had been active in youth coaching, Alfredsson said that is a thing of the past now that his boys are older.
Long before he got officially re-connected with the Senators, Alfredsson had been around Ottawa players in the past year or so, at the rink and away from it. He had a lunch with young Senators captain Brady Tkachuk that was beneficial to both parties.
Alfredsson noted that Tkachuk is a very different player from the smaller, skilled winger he was.
"I wish I had some of his traits, back in the day," Alfredsson noted of the big, physical winger that is Tkachuk.
"I think he's a guy that wears his heart on his sleeve, plays that way and leads by example, which is great to see."