Social Innovation at the Ottawa Community Foundation: A Q&A with Ian Bingeman
Posted Oct 19, 2023 07:00:00 AM.
Last Updated Oct 18, 2023 04:09:40 PM.
In an evolving landscape of community-driven solutions, the Ottawa Community Foundation (OCF) has championed social innovation as a way to create impact.
Through its approach, the OCF is working to shape the future of philanthropy by fostering innovation at the grassroots level. Ian Bingeman, the manager of social innovation at OCF, sheds light on this process and the foundation's commitment to impactful change.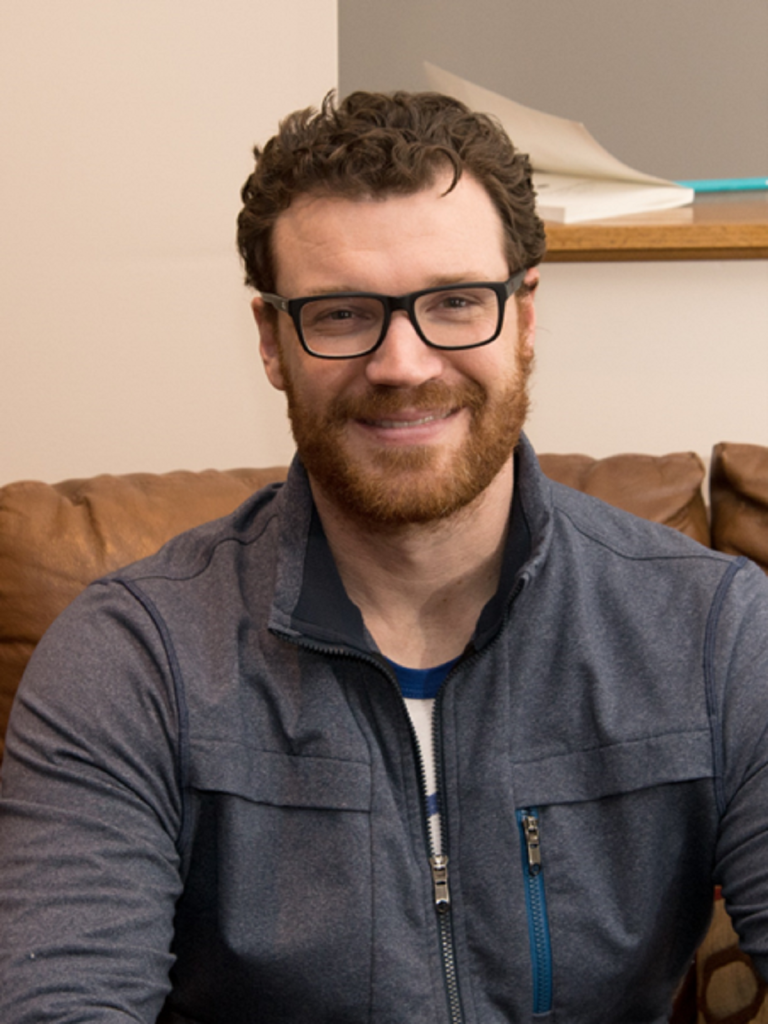 General Introduction:
Q: Could you introduce yourself, elaborating on your role and key responsibilities at OCF?
A: Absolutely. Having been with OCF for roughly 2.5 years, my background varies from military experience to pursuing a doctoral degree in medieval English renaissance literature. My most relevant experience before joining OCF was as the executive director of Youth Ottawa, where I extensively dealt with social innovation, particularly in social enterprise. Today, at OCF, I essentially serve as a social innovation expert. My primary responsibilities are threefold: aiding community organizations with their social innovation projects, organizing events to foster community connections, and working with data sets to ensure our initiatives are well-founded.
Q: How would you define 'social innovation' within OCF?
A: Social innovation can be understood in many contexts, but at its core, it's about anticipating future challenges rather than just responding to emergencies. It's not just about addressing immediate crises but working towards long-term solutions. The aim is to drive key metrics, such as ensuring all kids have adequate resources for school or ensuring housing for everyone, either to a complete 100% or down to zero.
Q: How does OCF's approach to social innovation differ from traditional granting programs?
A: The essence lies in the longevity of the solution. For instance, during emergencies, there's a pressing need for immediate responses, like food distribution during a pandemic. Social innovation goes beyond these immediate needs to focus on how we can prevent or better respond to such situations in the future.
Q: Can you touch upon the challenges of spearheading social innovation in Ottawa?
A: The primary challenge is clarifying that not every project needs the social innovation tag. All community projects have their place, whether it's a critical social solution or a community-building activity like Shakespeare in the Park. Another intertwined challenge is the added intricacies of social innovation. It demands organizations to delve deeper, work with diverse stakeholders, and craft innovative solutions.
Collaborations and Partnerships:
Q: Can you share an exemplary project or partnership that highlights the essence of OCF's social innovation endeavours?
A: One standout example is the Bronson Centre. What makes it unique is its blend of being a charitable landlord. They repurposed an old Catholic High School into a community hub, providing affordable spaces for grassroots organizations. Now, they're exploring collaborations with developers to create both profitable and affordable residential spaces, ensuring sustainability and amplifying community benefits.
Another notable mention is Nutrition Blocs. It originated with the idea that Food Recovery – salvaging food that would otherwise be waste – could be a low-cost solution to address hunger, and the OCF was able to provide "start-up" funding to help move this from an idea to a reality as Nutrition Blocs now collaborate with increasing partners.
Future Perspective:
Q: How does OCF envision the future of its social innovation strategies?
A: It's rooted in a robust data-driven understanding. It's about gauging what's needed and aligning our resources effectively. We believe in leveraging our position to best support the innovative minds in the community.
Q: How can the community or organizations collaborate with OCF on social innovation initiatives?
A: Engaging with OCF is straightforward. The best approach is to stay updated with our activities; subscribe to our mailing list, follow our socials, and check out our website for updates.
We have a unified portal for our Community Grants Program. This platform caters to various needs: whether you're seeking funds for a community street party, requiring emergency support for women's shelters assisting those fleeing violence, or aiming for an innovative project to significantly impact community metrics. The portal welcomes all these applications and is open for submissions in October and February each year.
At the Ottawa Community Foundation, the role of data in shaping outcomes cannot be overstated. Ian Bingeman, in his capacity overseeing Social Innovation, highlights the importance of a data-centric approach. Their commitment to using data ensures that OCF's strategies are not only timely but also anticipate and address the evolving needs of the Ottawa community.
To remain proactive and relevant, OCF continuously evaluates the effectiveness of its initiatives, ensuring they align with the community's ever-changing landscape.
You can get in touch with Ian Bingeman at ibingeman@ocf-fco.ca
This Content is made possible by our Sponsor; it is not written by and does not reflect the views of the editorial staff