Firefighters help two trapped people after their vehicle rolls over, lands in ditch in Ottawa's south end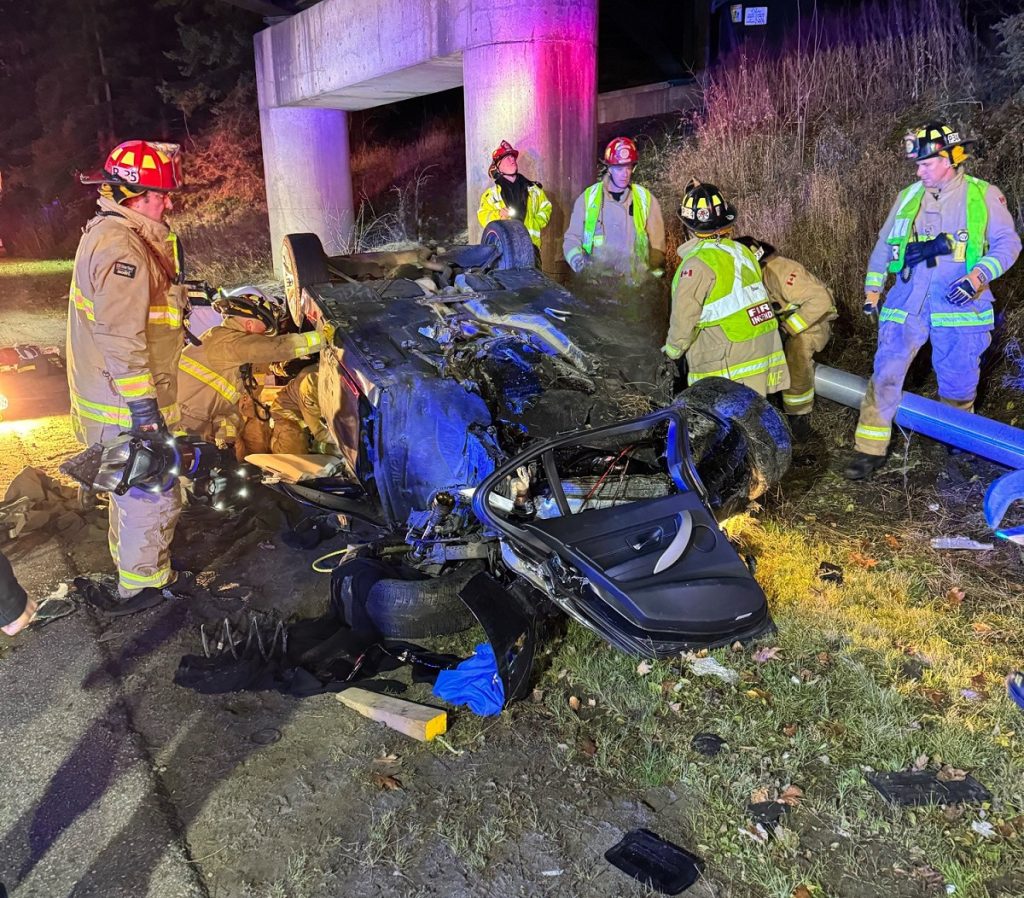 Posted Nov 20, 2023 05:01:37 AM.
Last Updated Nov 20, 2023 05:01:42 AM.
Two people were rescued from their vehicle after it left the road, rolled over and landed on its roof in a ditch at the intersection of Airport Parkway and Brookfield Road over the weekend.
Ottawa Fire Services (OFS) said crews responded to the area in the city's south end on Sunday, Nov. 19 just after 6 a.m. with initial reports stating that a vehicle landed in a ditch with possibly two people inside the car.
"Upon arrival, fire crews confirmed a high-speed rollover, and the two occupants of the car were trapped," OFS said in a release. "Vehicle was immediately stabilized and extrication was started."
Firefighters were able to extricate the two occupants from the vehicle and they were transferred into the care of paramedics at the scene.
OFS said the single vehicle collision knocked down a light standard and a hydro pole.
Airport Parkway was closed between Brookfield Roadd and Walkley Road for an investigation, but has since reopened.