Ottawa Airport Authority moving forward with plan to clear part of Hunt Club forest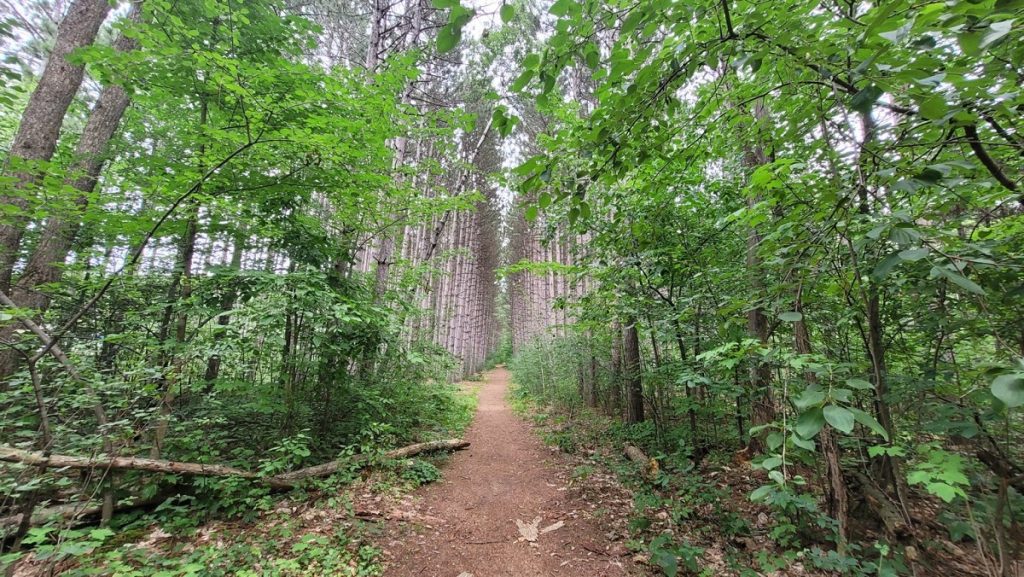 Posted Nov 21, 2023 08:06:12 AM.
Last Updated Nov 21, 2023 09:23:38 AM.
The Ottawa Airport Authority (OAA) announced on Monday, Nov. 20 that it has made the "difficult" decision to proceed with a plan to clearcut an area of a forest along Hunt Club Road.
The OAA, in a news release, said the reason it is proceeding with the plan is due to the poor conditions of the trees along the Hunt Club Pine Plantation at 400 Hunt Club Road.
"Our decision to remove the trees is motivated by our commitment to safeguarding the well-being of Ottawa residents and the Hunt Club community by mitigating the risks associated with this neglected plantation's dangerous state," the OAA release said. "While we understand that there will be members of the community upset by this news, safety is of paramount importance to the Ottawa Airport Authority."
The OAA said "essential maintenance has been neglected on this land," and the trees conditions are so poor that they are unable to support their own weight, especially during wind, snow, and other environmental factors.
The land has become an area for frequent trespassing, litter, illegal waste dumping and vandalism.
"Safety is of paramount importance to the OAA," the release said. "At this point, the failure to proceed with the tree removal on this site poses a tangible and immediate threat to public safety, which we cannot overlook."
Gloucester-Southgate Coun. Jessica Bradley said in a statement on X that she was disappointed with the OAA's decision.
"Despite this land being entirely federally owned, I am disappointed by this news and had hoped through the many efforts of the city, airport authority and the community that we would have found a better outcome," she said. "Particularly in a climate crisis."
She noted that no decision as to when the clearing will begin has been made.