Hundreds of thousands of tulips will bloom in an Ottawa park this spring as the Canadian Tulip Festival returns to the city for its Platinum Jubilee.
The festival's 70th year will be celebrated between May 13 and 23 at Commissioners Park, where 300,000 tulips will grow alongside Dow's Lake.
"As a symbol of hope and renewal since they first bloomed after the Second World War, the tulips will once again provide much-needed colour and joy to a city and country that has been through so much these last few years," executive director Jo Riding says in a news release. "We celebrate seven decades this year, honouring the past while looking towards stewardship of the future."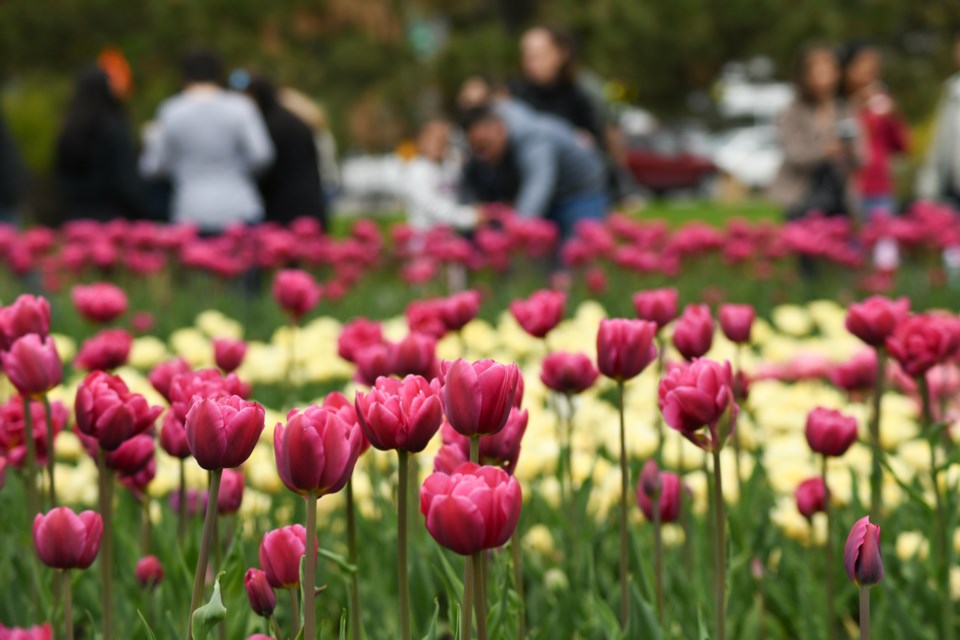 During the night, the festival's programming will include National Film Board of Canada movie screenings every night as the Dow's Lake Boardwalk turns into a backlight garden display.
A walking tour called "Ghosts in the Glebe" presents festival-goers with the opportunity to hear the stories of Ottawa servicemen as they learn about 20 breeds of tulip along the journey.
To top it off, a grand finale firework show will take place — weather permitting — on May 22 at 10 p.m.
While admission to the festival remains free, there will be food trucks, guided tours and shopping at the Tulip Boutique.
The parking lot at Dow's Lake will be closed during the festival due to development of The Ottawa Hospital's new Civic Campus.
But a "Tulip Trolley" will make stops within downtown Ottawa, where festival-goers can take one-way or round-trip transportation for a fee.
The festival will run from 10 a.m. to 11 p.m. each day, and a full schedule will be posted to the Canadian Tulip Festival website.