It's the first day of the COVID-19 vaccine certificate in Ontario and the website where residents can download proof of vaccination is down for scheduled maintenance.
The provincial mandate came into effect at midnight on Wednesday, September 22 but the website has been down since 11 p.m. the night before.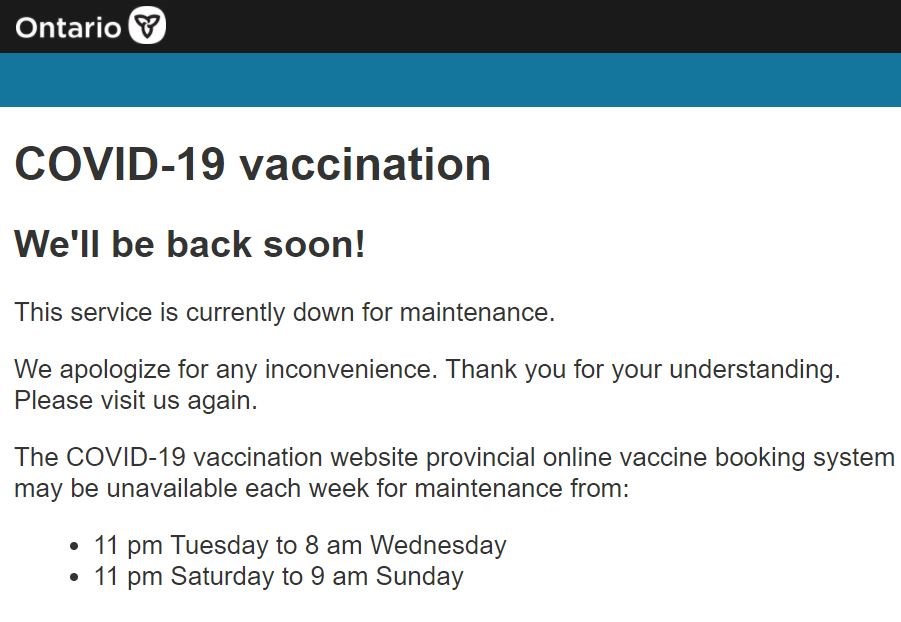 According to the website, the maintenance should be completed by 8 a.m.
The next day for scheduled maintenance on the website is Saturday, September 25 from 11 p.m. until 9 a.m.