The changing real estate market is making national headlines often, but here in the Ottawa area our situation is unique. The problems we hear about in the news don't necessarily reflect our local market, so I sat down with Jason Ralph, Broker of Record and President of Royal LePage Team Realty, to learn more about Ottawa's current real estate situation.
"There are three main areas that we need to understand when it comes to real estate in Ottawa at the moment: supply issues, the seller's market, and interest rates," Jason says.
Supply Issues Continue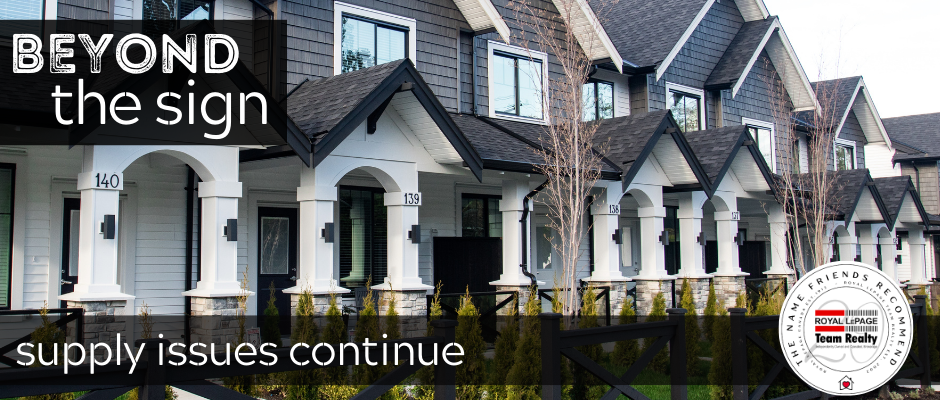 After last year's frenzy in real estate, the market is beginning to settle down but that doesn't mean that our supply issues are solved. There is still a high demand for housing in Ottawa that will continue.
"We still only have three months of inventory on the market. There are also a lot of high paying jobs here that need to be filled and there continue to be more people moving here with money to buy homes," explains Jason. "In real estate, there used to be the saying: location, location, location. Over the last two years it has been supply, supply, supply."
Ottawa is Still a Seller's Market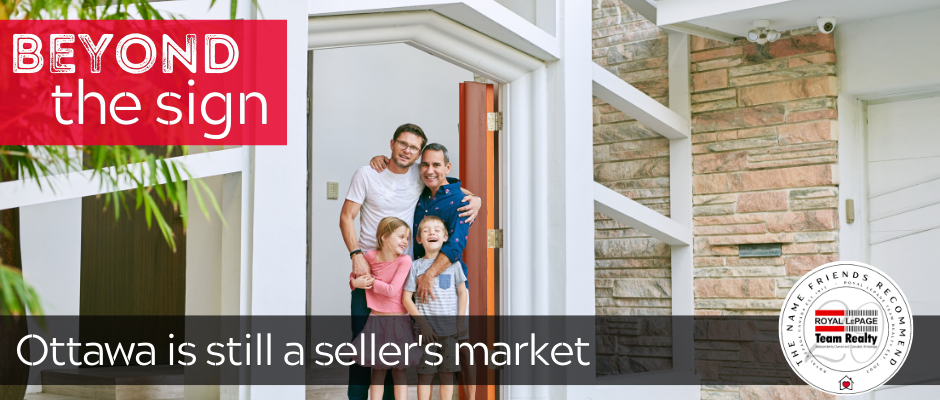 This low supply means that we are still in a seller's market. Even though the average days on market in September crept up to 41 days compared to 26 days in September of 2021, it is still not balanced.
Jason explains, "A balanced market happens when we have between four and six months of inventory at any given time. We may push into a balanced market at some point but we're not
there at the moment. We are getting closer and that means more options for buyer's compared to 2021 & early 2022."
The seller's market is reflected by the most recent statistics for residential sale prices which were up 9.4% last month compared to a year ago.
"We've had these crazy ups and downs as of late, which we aren't used to in Ottawa. We traditionally have very conservative small gains around 3% to 5% increase in value," says Jason.
Find out more about buying a property in a seller's market.
Interest Rates Still Relatively Low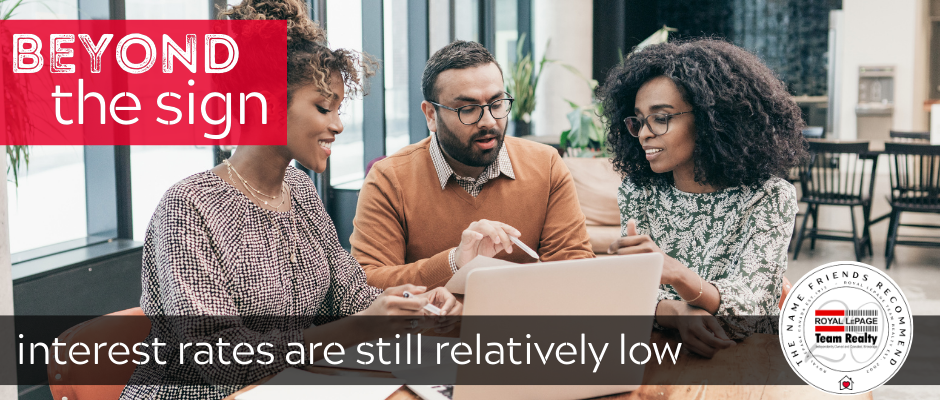 Affecting both the supply issues and the seller's market are the fluctuations in the interest rates. Though the rates have increased slightly a few times over the past year, the overall rates are still much lower than they have been over the past decade or two.
"The Bank of Canada raises the rates in order to get it back in line with normal inflation and a healthy market," says Jason. "The changes have put some buyers on the fence because they are waiting to see what happens next."
Overall, Ottawa real estate is recovering from the pandemic frenzy we experienced over the past two years but is still holding strong in a seller's market with some inventory challenges. We will have to wait and see how the market responds to future changes to interest rates.
For more information about buying or selling property in Ottawa in today's market, contact one of the helpful REALTORS® at Royal LePage Team Realty.