Whether you are buying or selling a home, working with the right REALTOR® can make a huge difference in the success of your real estate transaction. It takes a lot of skill to be able to market homes, negotiate terms, and ensure the entire process goes smoothly. It is important to take the time to thoroughly interview potential real estate agents before deciding which one will be the best fit for your unique circumstances.
Broker of Record and President of Royal LePage Team Realty, Jason Ralph, suggests checking on a few important points before deciding on which realtor to work with.
Do they have extensive knowledge about the specific neighbourhood?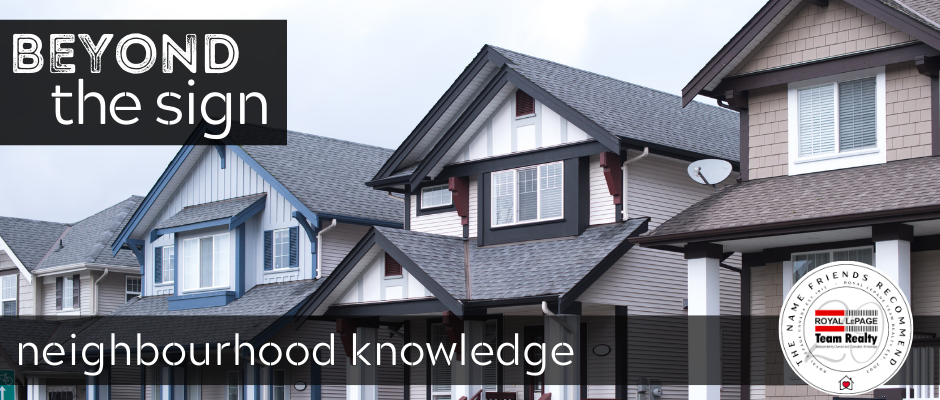 Buying a home is not just about buying a great house. Neighbourhoods are incredibly important as well. School zoning, public transportation, and even youth sports zones make a big impact on lifestyle. These types of neighbourhood amenities can change over time, so it is important to have up-to-date information.
"Find a realtor with expert knowledge in your area and who has their finger on the pulse of what's going on," Jason explains. "It is impossible be an expert on everything, but they need to be willing to do the work and find out what their clients need to know."
Check prospective REALTOR® credentials.
Jason recommends looking up a prospective REALTOR® on the Real Estate Council of Ontario (RECO) website or even to do a simple Google search. A RECO search tells you whether or not the agent is registered and if there see if there have been any charges or disciplinary actions against the Realtor in the last 60 days.
"You want someone with the proper skill set working alongside you throughout this process. It is also important to know that the Realtor who is representing you is bound to a code of ethics and follows certain rules and regulations," he says.
How do they vet potential buyers?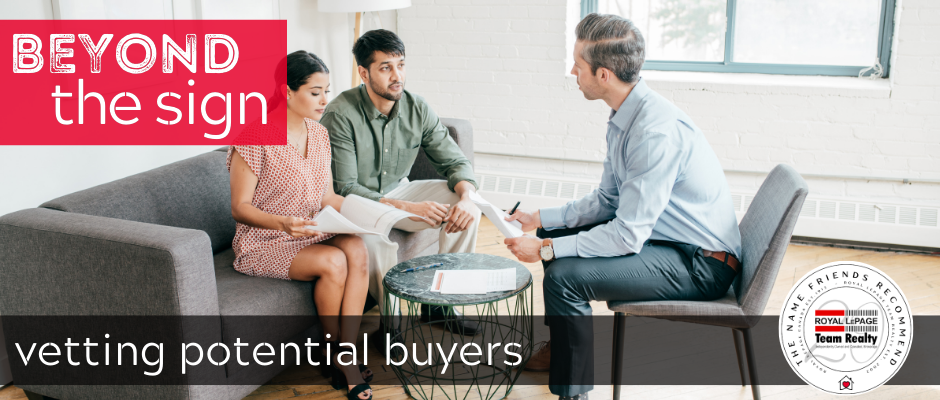 Vetting potential buyers saves sellers the unnecessary stress and wasted time of offers falling through.
"There are a few things that a realtor can do to vet potential buyers," explains Jason. "They can request pre-approval letters or other banking information.
Realtors can also go one step further and request a larger deposit for higher priced homes to show that the buyer has the appropriate access to funds."
How often will the realtor communicate with you?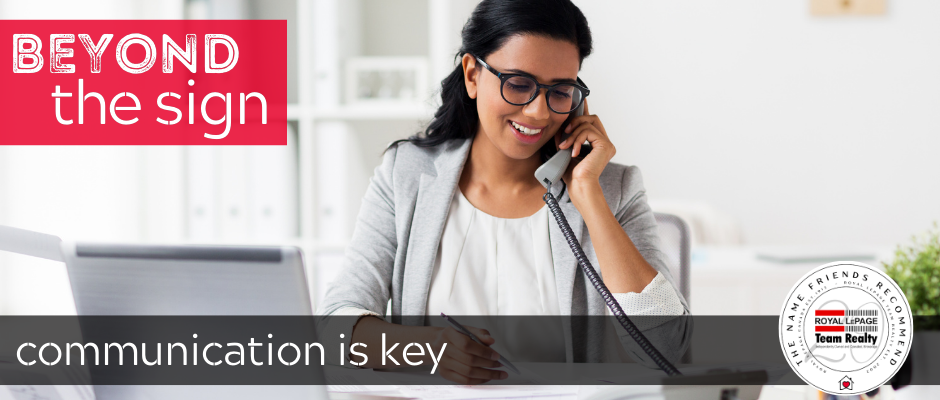 Good agents are great communicators, but they are also busy. It is good to know in advance what to expect in terms of communication.
"A potential realtor should give a reasonable timeframe in which you can expect to hear back from them," says Jason. "Some realtors may also schedule routine calls once or twice a week with their sellers to make sure that they maintain open channels of communication."
Are they backed by a reputable brokerage?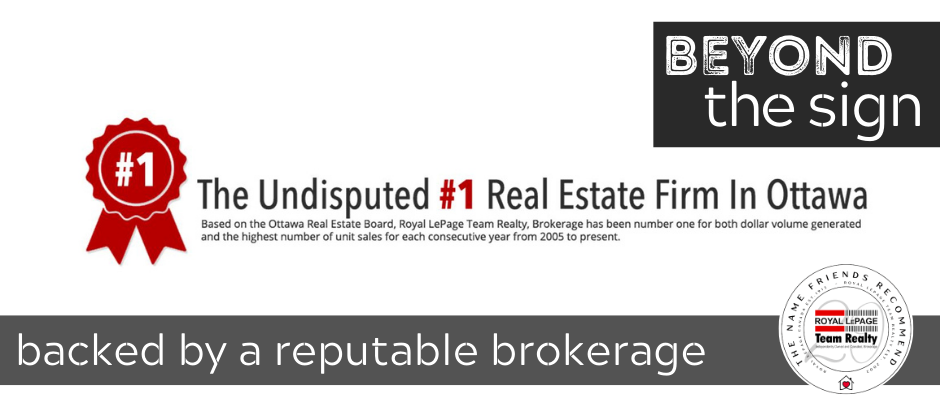 Jason explains that working with a realtor who is backed by a reputable brokerage is key.
"You aren't just working with one realtor, but you are also getting the support of their entire local brokerage and also the national company. Royal LePage Team Realty is a 20-year-old company that has been *number one in Ottawa for 17 years. When you call into our brokerage, you talk to a live person who can answer your questions," he says.
For assistance in finding a professional REALTOR® to help you buy or sell a home, contact Royal LePage Team Realty today.
*Based on the Ottawa Real Estate Board, Royal LePage Team Realty, Brokerage has been number one for both dollar volume generated and the highest number of unit sales for each consecutive year since 2005 to present