Spring is in the air and Ottawa's real estate landscape is also feeling refreshed. After two years of COVID restrictions, the rules are starting to ease and REALTORS® are beginning to hold in-person open houses again. The local market is expected to maintain strong growth both in the city and in recreational properties.
Across the country, the demand for housing is high. Canada's strong economy and positive employment trends contribute to a robust real estate market. Here in Ottawa, demand is being driven by first-time buyers as well as retirees and newcomers to the city.
Prices Continue to Rise as Demand Stays High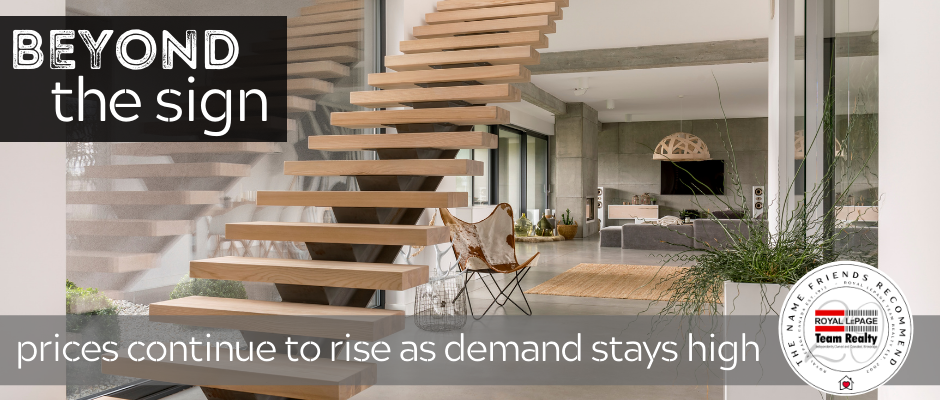 The Royal LePage Market Survey Forecast predicts an increase for single-family detached properties of 9.0% year-over-year to a median price of $946,100. They predict that the median price of a condo will rise 6.0% to $446,300 by the end of the year.
According to Jason Ralph, Broker of Record and President of Royal LePage Team Realty, February saw a year over year increase of 17% in the average price of a residential homes and a 15% increase in condo prices in Ottawa.
The demand is still much higher than the number of properties currently for sale. "Ottawa saw about 12% more properties listed in February (compared to February 2021) and they're selling quickly. There definitely isn't nearly enough inventory to satisfy the demand," Jason explains.
He predicts the market will even out a little by the end of this year. "We're going to see good numbers and hopefully a little bit more inventory. By no means will we be in a balanced market but, I predict that prices won't increase quite so much and it is possible that the increases will drop down below double digits by the end of the year. It would be nice to have a bit of a breather."
Overall, the Ottawa market is expected to stay strong throughout the spring and summer. "I believe that we have been undervalued in the Ottawa area and I think we're catching up to where we should have been," says Jason.
Increased Interest Rates Not Likely to Affect the Local Market
At the beginning of March, the Bank of Canada raised its benchmark interest rate slightly to 0.5% in order to help curb inflation. Jason does not see this change as having much effect on Ottawa's real estate market, other than encouraging pre-qualified buyers to purchase before the new rates kick in.
"Canada has great banking practices. If you look at the average person's mortgage, the new interest rates are not adding much onto it," he says. "The rates are just going up slowly, a quarter of a point at a time, to try to curb inflation a little bit. I think we'll see two or three small increases this year."
Ottawa's Cottage Country Will Continue to Be Popular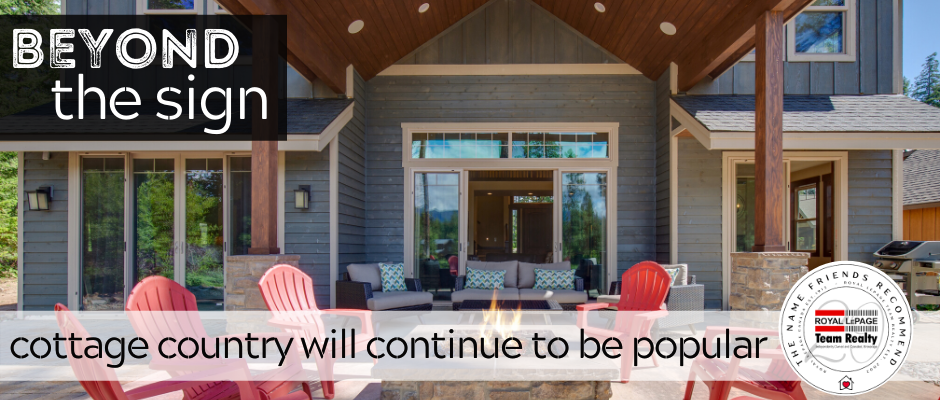 Spring is also the time for summer planning and the number of cottage and waterfront listings will soon start to increase. Ottawa's cottage country has been extremely popular for the past few years and Jason predicts that these properties will continue to be highly sought-after.
"I think we are going to continue to see a high demand for cottages this year. People have re-evaluated their lives over the past two years and some want the option of going to the cottage for two months at a time instead of two weeks. Cottages within an hour or two of the city are experiencing an increase in value. People can commute from their cottage during the summer or work remotely," observes Jason.
Maintaining a Close Relationship with a REALTOR® is Important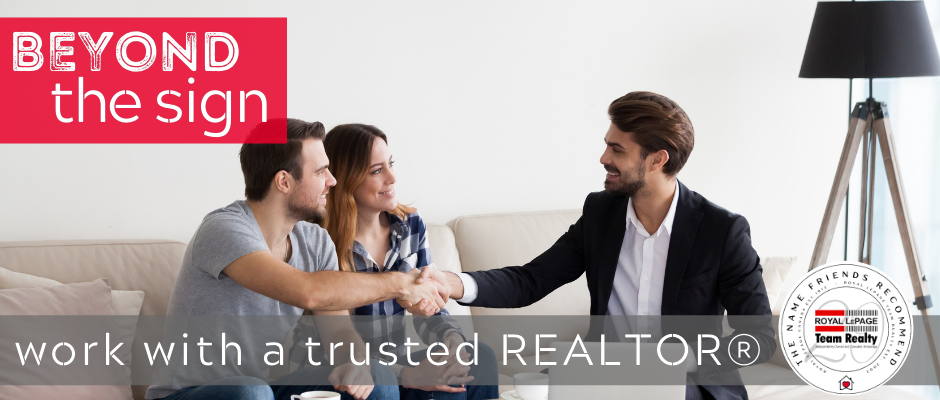 For those unfamiliar with real estate, buying or selling in the current climate can feel somewhat intimidating. Working with a REALTOR® who has experience in the local market makes the process much less stressful.
"Work with a trusted REALTOR® who can give you advice for your specific market and also for your specific family's circumstances. They can really help you to figure out what the best move is for you," Jason suggests.
He cautions buyers not to get caught up in a bidding war right away. "Step back and see if it really is the right property for you. When you work with an agent, they are going to help you to narrow down exactly what you need and make sure that you are not blindsided by the pressure."
For more information about the local real estate market or to talk to a REALTOR® about your options, contact Royal LePage Team Realty or reach out to one of our full service REALTORS® today.