Over the past 20 years, everything has grown for Royal LePage Team Realty. Their families, the business, and Ottawa itself all look much different than they did back in 2002. What hasn't changed is the team's commitment to serving the community and helping Ottawans buy, sell, and lease properties.
According to Royal LePage Team Realty Founder, Broker Kent Browne, their success stems from their agents. "We have agents that are committed to the community working with us. They're highly ethical, incredibly well-trained, they love their jobs, and they take it seriously," he says.
Steady Growth Rooted in the Community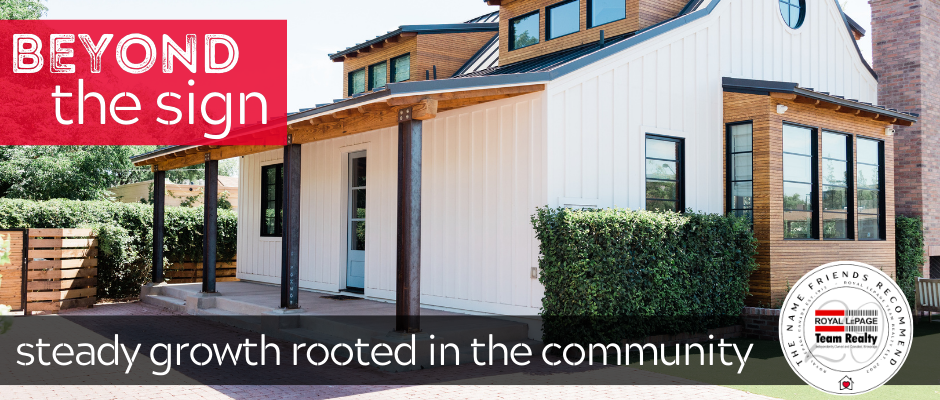 On June 14, 2002, Kent and Mary Browne opened what would eventually become Royal LePage Team Realty with 144 REALTORS® in four offices around the city, including their flagship location at 1335 Carling Avenue. Back then, the population of Ottawa was just over one million.
The business grew to acquire Royal LePage Gale Real Estate in 2006, which had been a fixture in the Ottawa Valley since 1948. By 2007, the Browne's brokerage had grown to include eight offices, and had accumulated over $2.1 billion in sales volume that year. Their team had helped almost 8,000 people buy, sell, or lease real estate in 2007.
The business continued to expand and in 2013, they acquired Prudential Realty, operated out of 10 offices, and worked with approximately 400 agents and staff. In 2015, the Browne's welcomed partners Jason Ralph, Frank Gray, and Andrew Wildeboer and at this time, Royal LePage Gale Real Estate started operating under the name of Royal LePage Team Realty. In 2020, the group acquired Royal LePage O'Neil, which had serviced Renfrew and the Valley since the 1950s.
Award Winning Results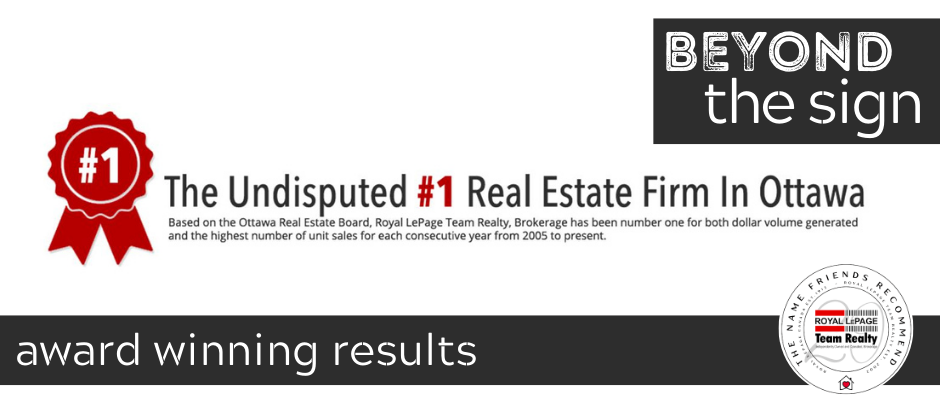 Throughout the years, Royal LePage Team Realty has been a powerful force in real estate. Soon after opening, the brokerage they started winning industry awards and they haven't stopped. In 2005, Team Realty became the *Undisputed #1 Brokerage in Ottawa for both dollar volume generated and highest number of unit sales and they still hold this title 20 years later.
The founder of Royal LePage Team Realty, Kent Browne, has received a number of accolades over the years including the prestigious Royal LePage Canada Provincial Individual Shelter Foundation Award (2010) and the United Way Community Builder Award (2014).
Royal LePage Team Realty has also been awarded with the Ottawa Consumer Choice Award in Real Estate (2013) and was named the A.E. LePage National Brokerage of the Year (2015).
A History of Community Service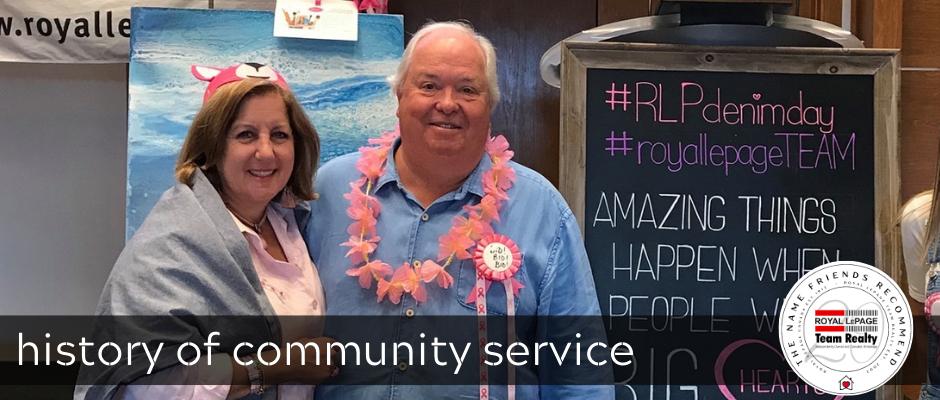 Royal LePage Team Realty has not only helped residents with their real estate needs, but they have supported the community as a whole. Over the years, they have raised over $1.08 million for local Ottawa women's shelters. By 2019 they raised $660,000 through their annual Denim Tuesday Auction in support of cancer research here in Ottawa having an Ultrasound Room in The Rose Ages Breast Health Centre at The Ottawa Hospital named after them for their generosity.
Kent explains that the company's commitment to service comes from their love of the area and their passion for the community. "We do hundreds of events every year and we are very involved in the community. We love Ottawa," he says.
Continued Success Today and Into the Future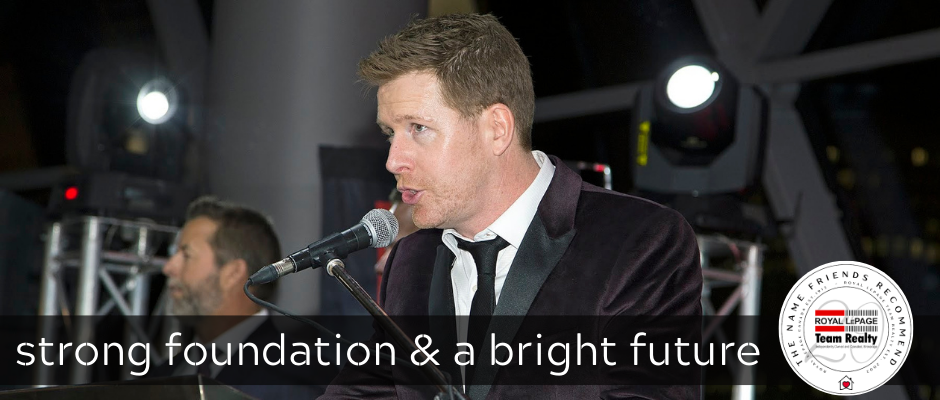 Royal LePage Team Realty continues to grow along with the city.
Since 2002 they've helped over 150,000 members of the community buy, sell and lease real estate with over $30B in sales volume. Today, Ottawa has a population of over 1.4 million and Team Realty works with over 560 licensed full-service REALTORS®. They have 20 brick and mortar offices and 7 satellite offices that serve Ottawa and the Valley from Algonquin Park to Central Ottawa and Iroquois.
Currently under construction is a brand-new office located on the historic Manotick Main Street.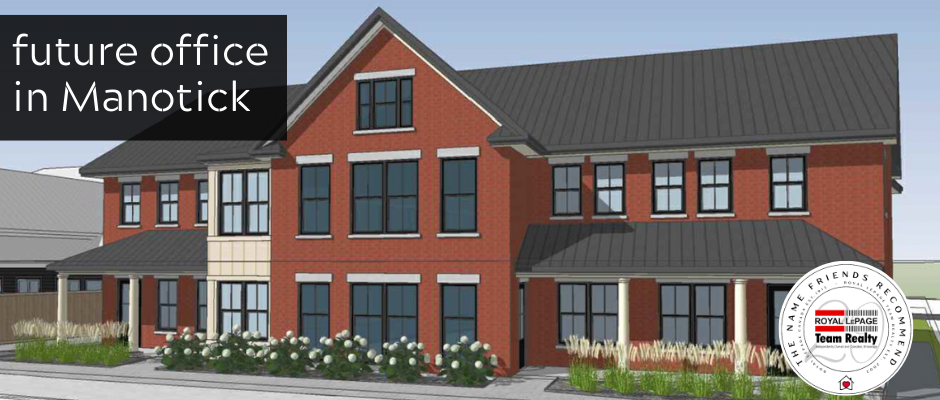 "It's very important that we continue to look forward and that we build on the amazing foundation that was created 20 years ago." Jason Ralph, Broker of Record and President of Royal LePage Team Realty.
Though the city and the business have evolved over time, the brokerage is still strongly rooted in strong morals, ethics, and values. Family is important to them and both Kent and Jason's families have grown along with their family of REALTORS®.
"We want to continue serving the community though our dedication to quality and high standards and helping as many people as we can, not only with their real estate needs but also through the charitable efforts of our company and great REALTORS®."
To find out more about what sets Royal LePage Team Realty apart, connect with one of their full service REALTORS® today.
*Based on the Ottawa Real Estate Board, Royal LePage Team realty, Brokerage has been number one for both dollar volume generated and the highest number of unit sales for each consecutive year from 2005 to present.