Ahead of Canada's first National Day for Truth and Reconciliation on Thursday, September 30, the Town of Smiths Falls passed a motion to read a land acknowledgment ahead of every council and board meeting.
The motion was brought before council on September 20 and passed unanimously.
Chuck Commanda, a master canoe builder from the Kitigan Zibi community, wrote the land acknowledgment for the town and is expected to read it before next week's council meeting.
For its inaugural reading, council has stated that Commanda will read the acknowledgment in its entirety. Going forward, council and board meetings will only read paragraphs one and three.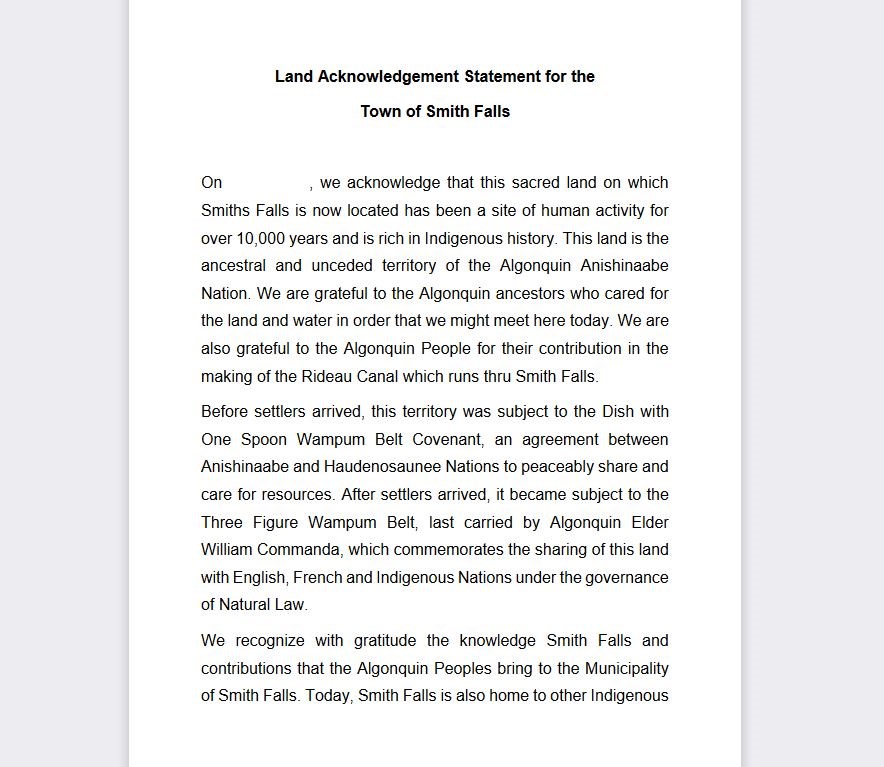 Mayor Shawn Pankow said the statement was created specifically for the Smiths Falls area, as it lies on the unceded territory of the Algonquin Anishinaabe Nation.
On September 21, Pankow raised and then lowered an Every Child Matters flag at city hall to honour the Indigenous lives lost at residential schools.
The town has also dedicated September 27 to October 3 as Truth and Reconciliation Week, which will highlight conversations and educate through virtual seminars by the organization Orange Shirt Day.
The inaugural land acknowledgment will be read before Smiths Falls Committee of the Whole meeting on September 27 at 5 p.m.