If you are planning an upcoming move, you definitely aren't alone. Did you know that spring and summer are the busiest times of the year to move here in the Ottawa area? Whether you are moving to Ottawa or within the city, it can be both exciting and intimidating, but there are steps you can take to make sure that the experience is as stress-free as possible.
8 Tips for a Smoother Move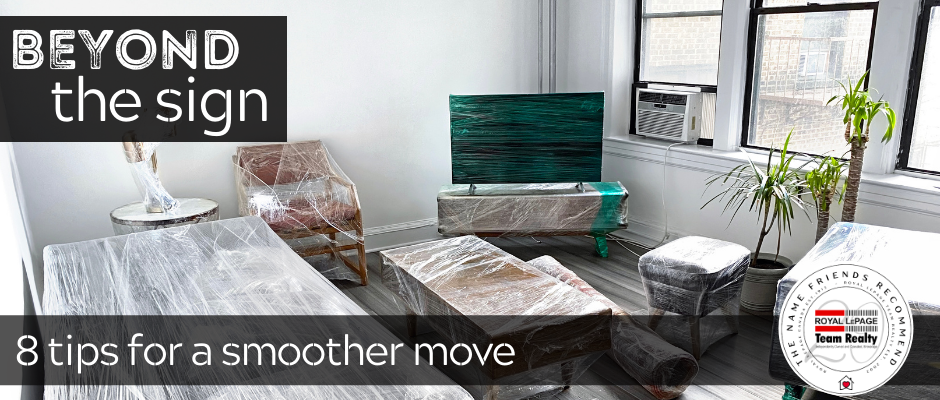 Keep in mind these tips to help reduce the hassle in packing and moving:
Start Planning Early
Your move may be months away, but it doesn't hurt to start planning your strategy as early as possible. Make a detailed checklist of everything that needs to be done. Adding dates to the to-do list helps you to stay on track so you don't end up with a stressful rush in the last week. Check out this preparation checklist for what you should be doing each week starting from the moment an accepted home purchase offer is signed.
Be Prepared
Make sure to have plenty of boxes in a variety of sizes as well as packing tape and packing paper. Use good quality boxes to ensure that your valuables are well protected and can be moved and stacked easily. You will also need a few permanent markers on hand for labelling the boxes.
Pack Smart
Start by packing the items that you will not be using before moving day like off-season clothes, books, and holiday decorations. Pack heavier items in smaller boxes and save your biggest boxes for lightweight items like linens and towels. Always label every box with its contents and what room you would like the movers to put it in.
Declutter as You Pack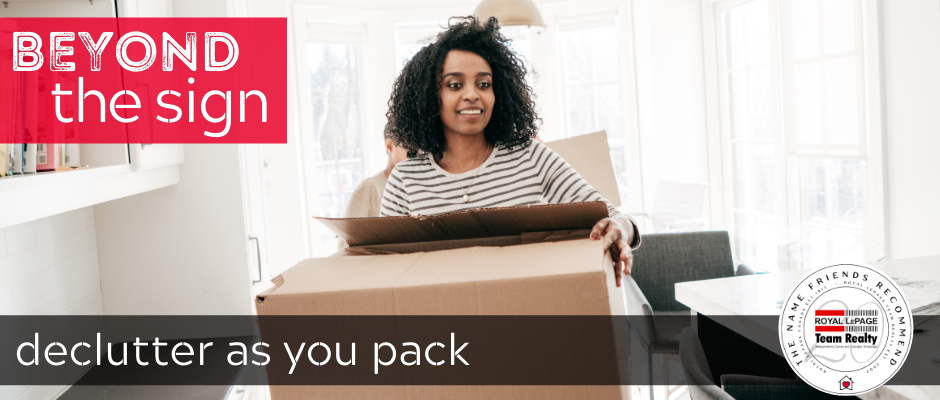 Don't pack items that you don't want or need. If you come across items that you would like to get rid of, set them aside for donating, selling, recycling, or throwing away. Moving is a great opportunity to declutter.
Think Ahead
It is a good idea to book a moving company or reserve a DIY moving van rental as soon as you know your moving date. You can also pre-arrange to have your utilities and services transferred and/or hooked up so everything is ready for you when you arrive to your new home.
Change Your Address
Notify your friends, family, and workplace of your new address. You can also use Canada Post's easy mail forwarding service so you don't have to worry about missing anything important.
Keep Essentials Separate
As moving day approaches, pack a separate suitcase or box with your essentials and keep it in your vehicle. Include things like medications, device chargers, changes of clothes for everyone, toiletries, snacks, and water bottles. Make sure to add a roll of toilet paper, some hand soap, and a towel as well.
Keep it Exciting for the Kids
If you have kids, it is important to keep them excited for their new home. Their items should be packed last and unpacked first in order to make them feel the most comfortable. If possible, arrange for them to spend moving day with family or friends.
Moving can be stressful but following these tips and staying on schedule can help everything go as smoothly as possible. Before you know it, you will be unpacking in your new home!
If you're hoping for a summer move connect with one of Royal LePage Team Realty's full service REALTORS® today.