Do you find yourself spending time scouring new real estate listings and checking out sold prices? Do you love keeping track of the housing market trends? Are you looking for an exciting career where you can combine your passion for helping people with your interest in the housing market? Perhaps a career in real estate is exactly what you are looking for.
According to Jason Ralph, Broker of Record and President of Royal LePage Team Realty, his brokerage attracts individuals who are hardworking, have an entrepreneurial spirit, and love to help people. "It is such a rewarding industry to be a part of," he says.
Becoming a Licenced Real Estate Agent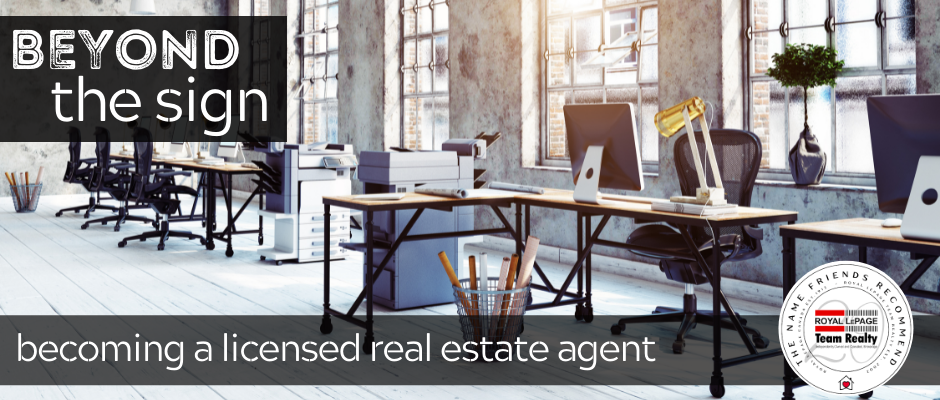 The first step to becoming a licensed real estate agent here in Ontario is to apply to the Real Estate Salesperson Program at Humber College. Students are required to successfully complete five courses, four exams, and two simulations as part of their training. Once they have finished their coursework, these individuals will team up with a brokerage for hands-on training as well as to register with the Real Estate Council of Ontario.
It is up to the brokerage to provide further on-the-job training for the new agents. "The brokerage provides training so that the new agent has the confidence to find someone that will trust them to make the biggest financial decision of their lives," explains Jason. "We teach them not only how to do the paperwork properly, but how to get in front of people and do the actual day-to-day work."
What to Look for in a Brokerage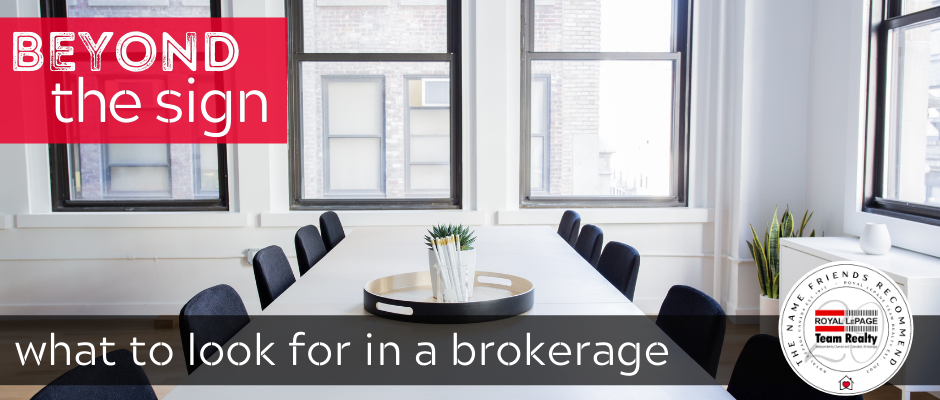 Finding a brokerage to work with is an important step for new real estate agents. The right fit can be incredibly beneficial and help an agent to start their career on strong footing. Some brokerages may specialize in a certain type of real estate like commercial leasing, apartment buildings, or condominiums. Others offer a fuller range of services. New agents should interview with a variety of brokerages to find the fit that is best for them.
"At Royal LePage Team Realty, we have our own in-house Training Academy with five people who are dedicated to mentoring new agents. We bring a lot to the table," says Jason. "Royal LePage is a 100-year-old company and our brokerage has been *number one in Ottawa for 17 years in a row."
Upcoming Career Webinar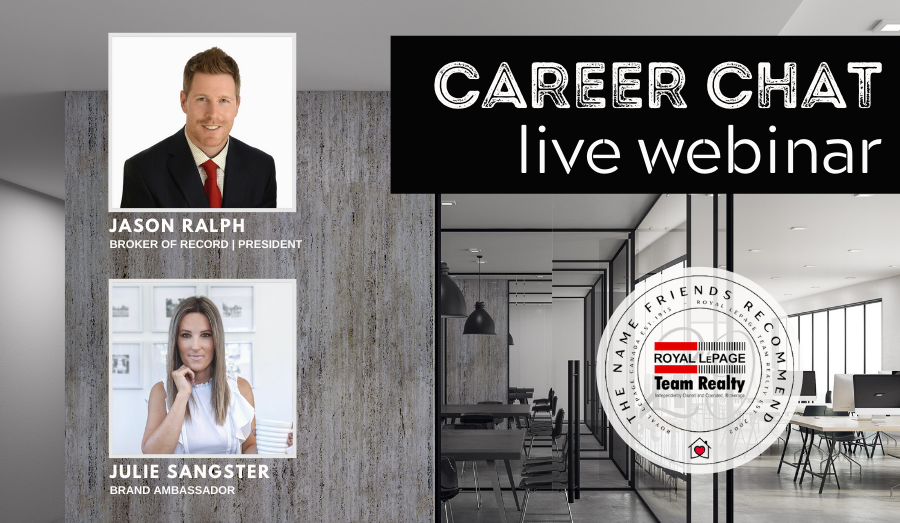 Jason and Julie Sangster, Brand Ambassador at Royal LePage Team Realty hold regular informative career webinars for those who are considering a career in real estate or students who have already enrolled in the program at Humber College. These intimate career chats help participants learn what types of questions to ask when interviewing with a brokerage and how they can start to prepare for a successful career even before their college courses are complete.
The next Career Chat Live Webinar will be held on May 4 at 5:30pm through Zoom. Register online in order to secure your spot.
For more information about a career in real estate or the upcoming Career Chat Live Webinar, contact Royal LePage Team Realty today 613-667-2778
*Based on the Ottawa Real Estate Board, Royal LePage Team Realty, Brokerage has been number one for both dollar volume generated and the highest number of unit sales for each consecutive year since 2005 to present