Police launch investigation after sign showing Nazi swastika seen at downtown demonstration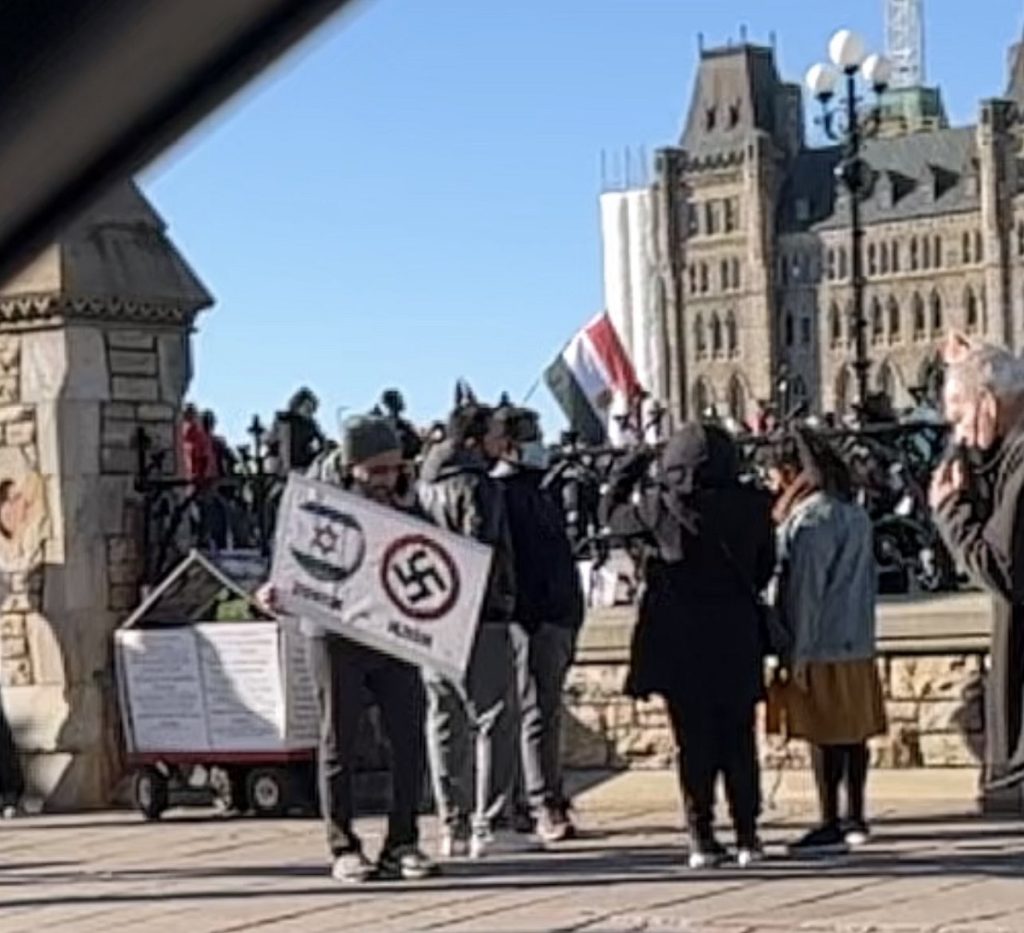 Posted Nov 5, 2023 04:14:50 PM.
Last Updated Nov 7, 2023 09:18:58 AM.
The Ottawa Police Service (OPS) is investigating after a picture of a sign displaying an Israel flag next to a Nazi swastika was circulating on social media.
The Centre for Israel and Jewish Affairs (CIJA) shared an image on X of a man holding a sign near Parliament Hill that had pictures of the Israel flag and a Nazi swastika. There was text underneath each symbol.
A demonstration attended by thousands of people started at Parliament Hill on Saturday, Nov. 4 and travelled through downtown Ottawa. People were seen waving Palestinian flags.
The OPS said it is aware of the image circulating, and has launched an investigation.
Police are asking anyone with information to contact them.
Canadian Prime Minister Justin Trudeau said "the display of a swastika by an individual on Parliament Hill is unacceptable. Canadians have the right to assemble peacefully – but we cannot tolerate antisemitism, Islamophobia, or hate of any kind."