Real Estate in Ottawa has seen unprecedented growth over the past 18 months, and as summer 2021 comes to a close, the thriving market conditions remain. The demand that buyers have faced has been the talk of the town as home buyers of all ages and stages of life look to take advantage of low mortgage rates to buy their first home, downsize, upgrade, or move into something that correlates with their ever changing needs. In this month's feature of Beyond the Sign, Jason Ralph and Kent Browne of Royal LePage TEAM REALTY provide us with a look into the ever increasing popularity of Ottawa's very attractive condominium market.
Looking at the Lifestyle: Condominium Living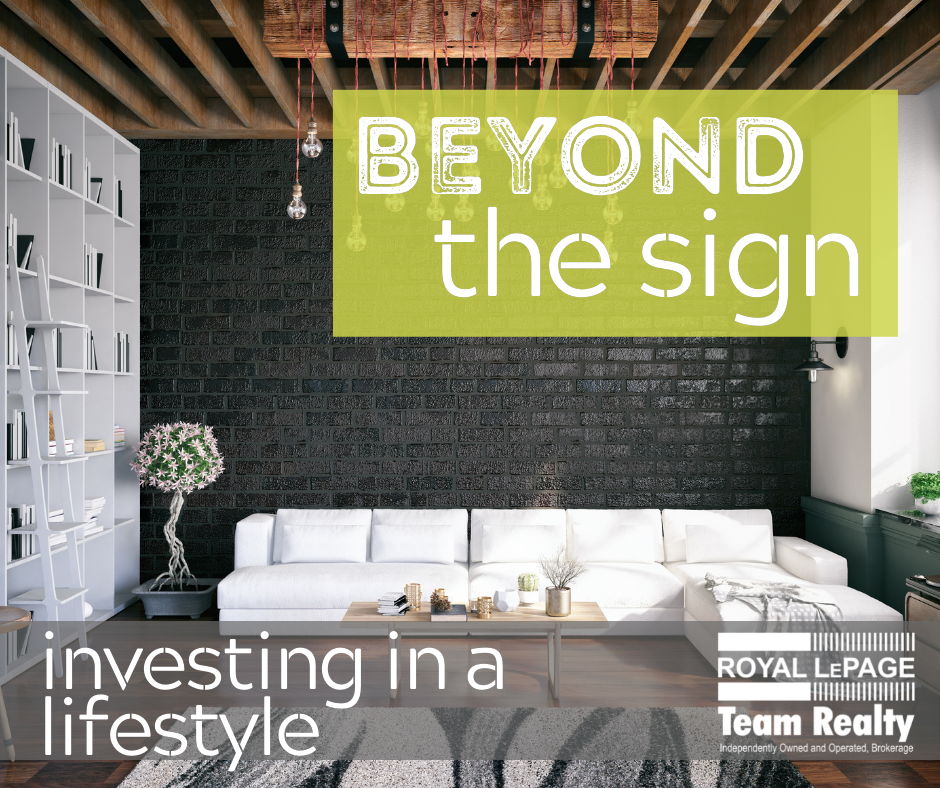 Purchasing a condo is more than just buying a home, it's investing in a lifestyle. Each condo in Ottawa offers its own list of luxuries that buyers may not otherwise have access to in a home. Some of the most common amenities featured in many of the city's condominiums include sport pools, spas, fitness centres, party rooms, theatres, rooftop patios, 24/7 security and concierge services.
"Ottawa started out with condos being built up only 4 storeys, but now that they are allowed to go up higher, it has added a whole new element to the condo market" says Jason Ralph, Broker and President of Royal LePage Team Realty. "In many buildings every floor you go up, you get more with it. Some condominiums today are better than a 5-star hotel"
Condo owners seek out the extravagance and leisure these amenities offer year-round, and enjoy it without the heavy price tag. Choosing to live in a condo is a lifestyle choice, making it imperative to find the one that fits your needs.
What's All This Hype?
There are many reasons that buyers choose a condo over a residential freehold property. The top 3 reasons that buyers are flocking to condos in Ottawa are convenience, location, and amenities.
1. Convenience
Condo-living offers worry-free living at its finest. Many owners look to condominiums for peace of mind when it comes to regular maintenance tasks such as shoveling snow, lawn care, and building upkeep. Additionally, with on-site security, concierge services, and surveillance you can feel at ease both at home, and when away travelling. Snowbirds can leave their homes for the winter, or enjoy summers at the cottage without worrying about property maintenance or security issues. The lifestyle truly offers turnkey living.
2. Location, Location, Location
All of these exceptional features are met with great location and affordability. Traditional homes in areas like downtown Ottawa, Westboro, or along the river come at a price and require year-round maintenance to protect the investment and show pride of ownership. Choosing a condo in your desired location can provide you with accessibility, scenic views, excellent walkability, and proximity to essential shops, services, schools, and parks.
3. Amenities
Choosing a condo will not only provide ease of property ownership in terms of maintenance, it also comes with many amenities you would not otherwise have in a traditional home. While condos do differentiate in terms of which amenities are offered, typically you can find luxuries and conveniences both inside and out. Most commonly found are pools, saunas, hot tubs, fitness centres, lounge areas, BBQs and patios, game rooms, tennis courts, security, and concierge services stand out and draw in homebuyers of all demographics.
However, as every condominium has its own set of rules, regulations, and amenities, it's important to find one that compliments you and your family. There is a lot to consider when buying your condo but working with your Royal LePage Team agent can help you navigate the market with ease.
Condominiums Through a New Lens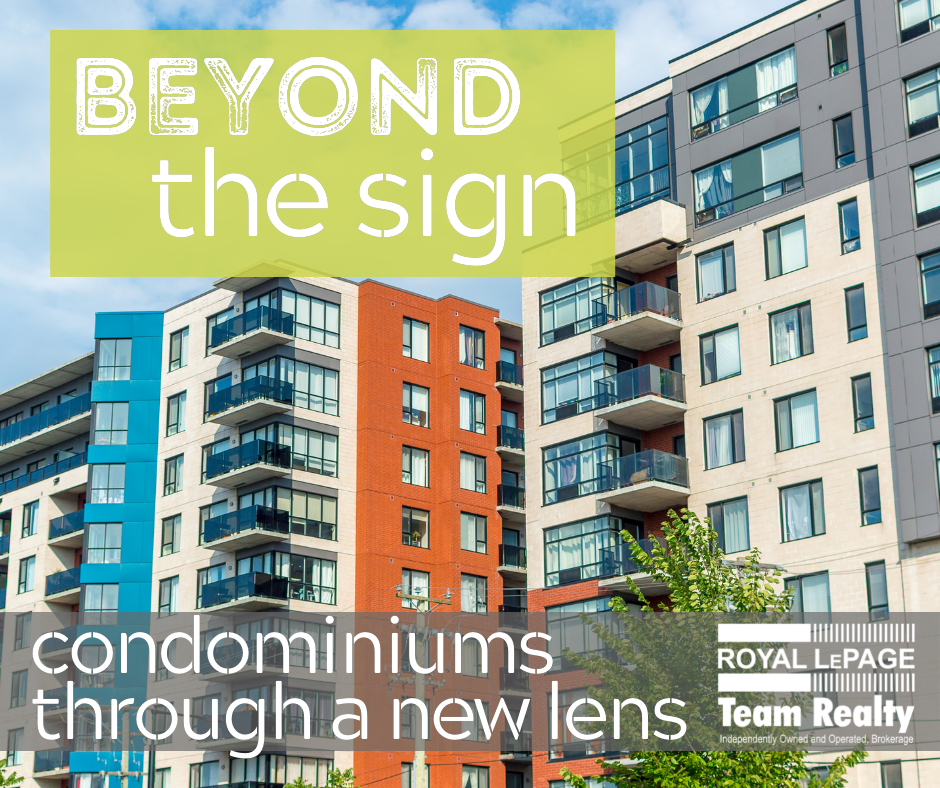 Condominiums have been taking up their space in Ottawa's housing market for decades, but have often faced stigma for associated fees and restrictions. Today, that stigma has eroded and evolved into envy.
"The image of condo living has transformed drastically and condo sales now take up over 20% of all home sales in Ottawa, with an average sale price of $407k and 2.5 weeks on the market." says Kent Browne, Broker of Record and Founder of Royal LePage Team Realty. "With new projects popping up all over the city that boast modern flair and new innovations, such as the The Claridge Icon, a 45 storey condominium tower under construction at Dow's Lake, the hype won't be dying down anytime soon."
People are looking at condominiums through a new lens; These affordable housing options provide luxury, convenience, and affordability that you would be hard pressed to find in another dwelling. If you passed over condominiums in your search for a home before, revisiting the idea might be worthwhile as the benefits are in abundance.
Looking "Beyond The Fees"
An important part of buying a home is affordability and planning for the future. While living in your condo, you will never have to worry about the price tag that comes with buying big ticket items like a new roof or replacement windows for your home. To cover expenses like this, condominiums come with a flat fee, referred to as a "condo fee" that is typically paid each month.
The condo fee is used to cover specific costs such as: building repairs, maintenance of common areas, amenities or services, and reserve fund contributions. While this is money out of your pocket on top of your regular mortgage payment, it also means you won't be hit with the bill that comes with major external repairs or groundskeeping services. If you compare it to a traditional freehold home that doesn't have condo fees, depending on the age or condition of the home you may be taking on the bulk of some of these major repairs early on, and may not have the money readily available to do it.
Paying a condo fee is essentially saving for your major repairs and an emergency fund all year long, instead of coming up with the cash on a moment's notice. The fee also helps to establish and maintain some of the best features of a condominium, like shared outdoor common areas, pools, spas, party rooms, groundskeeping, parking, and snow removal. The condo corporation is responsible for the maintenance of the building, and allocates funds from your condo fees to make up the reserve fund for major expenses.
Condominiums Are For Everyone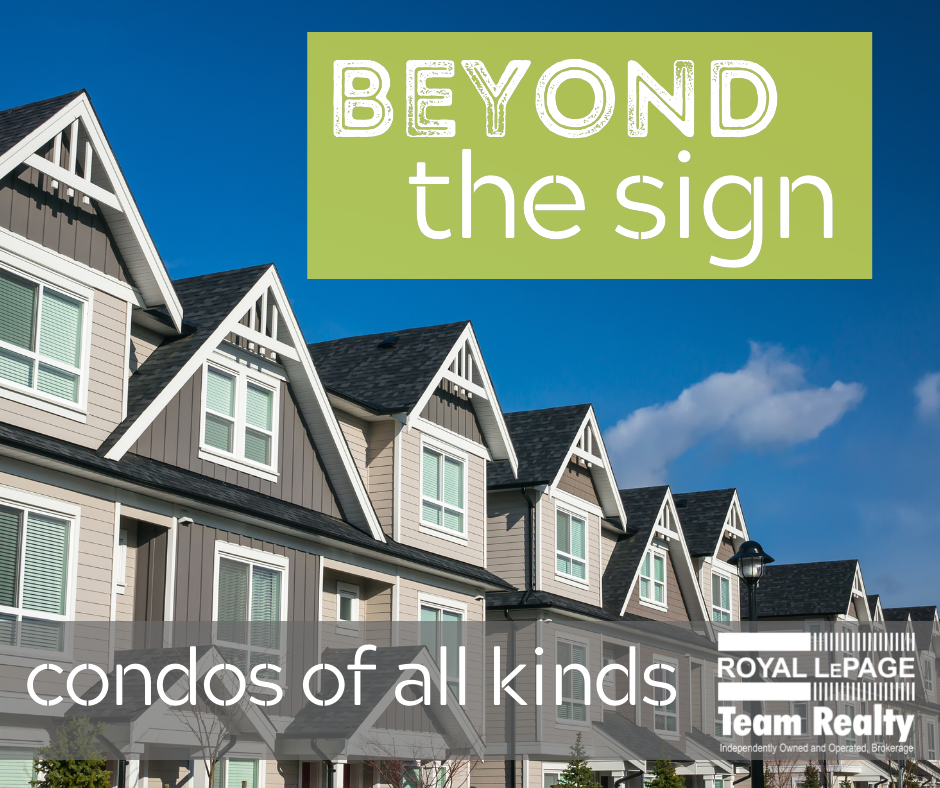 Condominium demographics are as diverse as they have ever been. It used to be that the worry-free lifestyle was most appealing for seniors, retiree's, or snowbirds. As the price for home ownership increases, condos are an attractive and affordable option for the single men and women who are buying their first home, and for baby boomers who are selling their homes to purchase maintenance free condominiums. Aside from these demographics, we also see many working professionals and young families taking advantage of the condominium lifestyle in some of Ottawa's most desired neighbourhoods.
Many condo owners are looking for a location that offers an easy commute to work, opting for walking, cycling or public transit. Condominiums are generally central to a community with great walkability, which in turn can reduce the need for a car and ultimately offset the cost of condo fees. In turn, those looking for something outside of the city can find great condominiums in many of our outlier communities like Carleton Place. Condo's arent just for city-dwellers anymore, they can be found just about anywhere as an affordable option with great amenities that make the lifestyle the most appealing.
The Bottom Line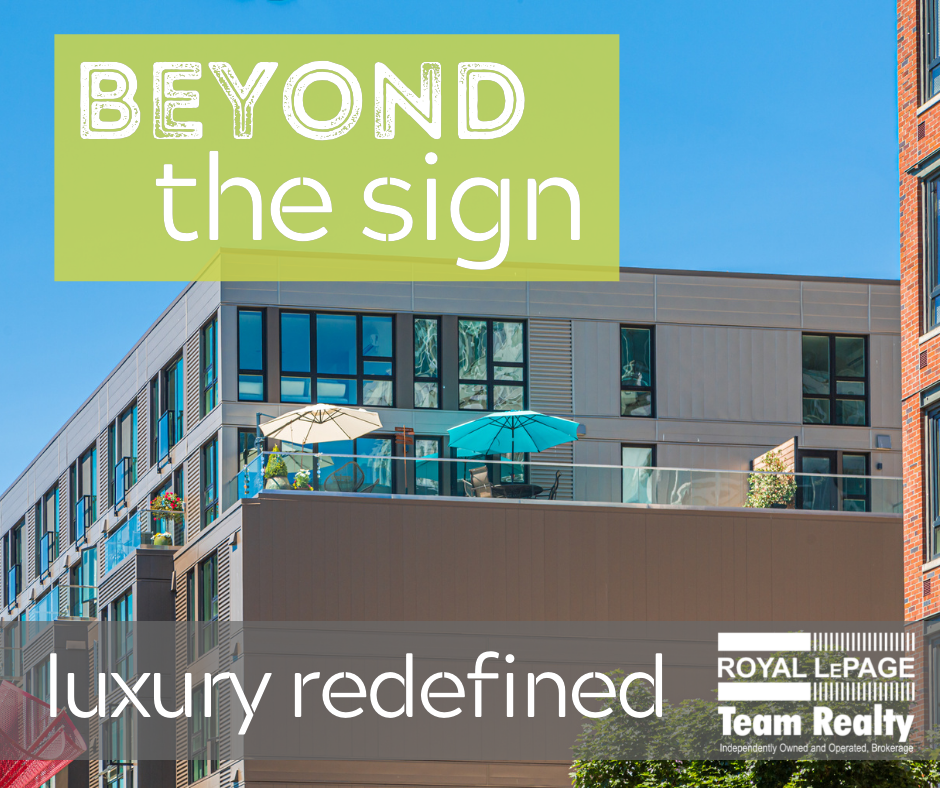 Your home will be amongst one of the biggest assets you will buy and sell, which is why doing your homework is essential. Now, as the winter inches closer, many home buyers are looking for options that minimize time spent completing outdoor maintenance tasks, or that offer a turnkey lifestyle and greater sense of security in order to travel to warmer climates for the cold season.
"Buying a condominium may be slightly different than buying a residential freehold home. Choosing a licensed agent, with neighbourhood expertise, can help you better navigate the purchase." says Ralph. "Each condo has its own ecosystem. It has its pros and cons, its fees, amenities, rules and regulations. Speaking with our agents who have both neighbourhood expertise and specialized knowledge on Ottawa's condo market will guarantee that you find the right home for you."
With Real Estate remaining a very hot topic in Ottawa, we want to encourage you to always look at what's going on "Beyond the Sign" at Royal LePage Team Realty, and see why working with one of our full-service REALTORS® is essential in this market. Interactions between agents and clients is more than just paperwork or a transaction, it's about helping a person or family to take the next steps in investing in their future by finding a house to call home.
For more information on buying and selling condos in Ottawa, reach out to our TEAM today. We look forward to helping you make the most of this experience and truly see a condo for the holistic and well-rounded housing solution it has become.