Houses are bought and sold all the time in the Ottawa area, but have you ever thought of what goes into a successful real estate transaction?
The REALTORS® at Royal LePage Team Realty work diligently with the support of their leadership team to make sure that every transaction goes as smoothly as possible.
"We have a management team that is extremely knowledgeable. They each have a passion, not only for our company, but for organized real estate in general. They serve on professional standards boards, government relations committees, and they've been presidents of organizations," says Jason Ralph, Broker of Record and President of Royal LePage Team Realty. "The amount they give back, not only to our company and agents, but to the profession as a whole is incredibly generous and incredibly heartfelt. We can't thank them enough for their service."
Leaders Focused on Supporting their Realtors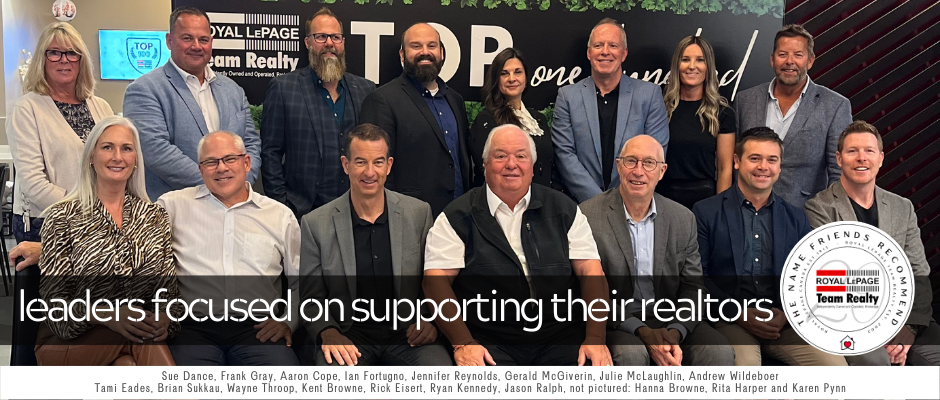 Royal LePage Team Realty's leadership team assists over 500 Team Realty agents so they can provide Ottawa-area residents with reliable real estate services. They are different from many brokerages because their leaders are non-competing and can focus solely on helping the REALTORS® serve their clients.
There are a number of key managers at Team Realty's head office as well as in their community office locations who understand the markets, know their communities, and share their expertise with the real estate agents who are working directly with buyers and sellers.
Brian Sukkau, Broker/Manager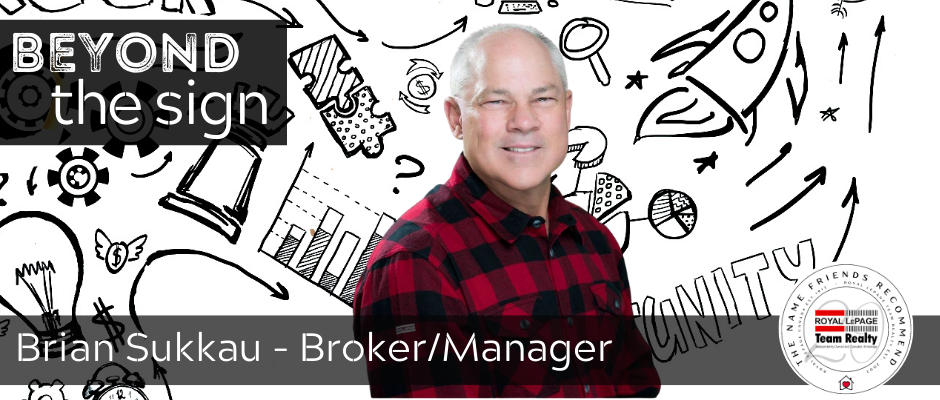 Brian Sukkau, the Broker/Manager for Team Realty's Carling Avenue location, is one of these incredible managers. He has been a licensed real estate agent for 37 years and he holds a degree in economics. Not only does he share his extensive knowledge with the realtors at Team Realty, but he also has served as President of the Ontario Real Estate Association, Chairperson of the Real Estate Council of Ontario, and President of the St. Catharines District Real Estate Board. Brian is also a Buffini and Company Certified Mentor. In 2017, Brian was named Manager of the Year by Royal LePage Canada.
Charles Sezlik, Sales Representative and Team Lead for the Sezlik.com Team knows first-hand how indispensable Brian's leadership is. "Brian has always been there when we've needed him whether it's looking into rulings, providing valued statistical data, or answering any questions we may have regardless of how silly or inconsequential they may be. Most importantly, when things go sideways and you just require a little moral support, he's like having a good friend in your corner to get you through it when you need it most. If that's not the sign of a great manager I don't know what is," he says.
Joni Campbell, Broker with Royal LePage Team Realty, relies on Brian and the entire leadership team to help her to succeed.
"The management at Team Realty has created a working environment founded on support, camaraderie, collaboration….and fun!" she says. "Brian has been integral to cultivating and sustaining this environment bringing his incredible experience and depth of knowledge - no question is too big or too small. He is always providing great advice. His goal is to make every realtor and the brokerage successful."
Joni continues, "Brian is the expert in teasing apart a difficult situation to find a solution. A brilliant 'clause writer', someone with a 5-star Rolodex when you need advice or a referral, and a great mentor. He has been integral to my success at Team Realty."
"Our talented group of leaders here at Team Realty is what sets us apart and helps us to be as successful as we are," says Jason.
For more information about Royal LePage Team Realty or to learn more about joining their team of real estate agents, visit them online.